Merry Christmas Everyone!
Christmas 2008 for The (Texas) Kelbaughs was a memorable event for all.
The girls being 2.5 years old, started to get Santa Claus and
enjoyed some of their first of many traditional activities.
This update includes picture of The Kelbaughs trip to San Diego over
Thanksgiving to visit the SoCal Kelbaugh Contingency and a trip
to the San Diego Zoo. We really enjoyed ourselves, the girls were
(arguably) great, and only broke a few things.
(The check is in the mail. Sorry Nick.)
We hope you enjoy these pictures and movies. This is the largest update
on the website to date. Daddy was instructed that the last update was lame
so, he's tried his best to sprinkle holiday cheer, humor and
world class photo skills. Most shots came from Mommy, Daddy, or
Gramma Pat's camera.
We hope everyone had a wonderful Christmas and
a safe and Happy New Year.
We'll begin with Thanksgiving. The Texas Kelbaughs were invited to
the San Diego Kelbaughs for Thanksgiving. Daddy was dreading the
flight as the last time the girls were on an airplane (1st birthday in Washington),
we were almost asked to leave the plane, in mid flight over Arizona, as
the girls first plane trip was not a quiet one.


And we're off.....
The big day has arrived and morning begins in Austin.
Mommy and Daddy were prepared with snacks, toys, movies and a tranquilizer gun.
A sippy cup and a movie for Charlotte. A double scotch straight up for Mommy.
The wheat thins kept a comin' until we touched down in SD.
We've arrived and Cristina is smiling with joy to see her cousins. You
should have seen her smile when we left ;)~
The San Diego Zoo.
We told Charlotte if she didn't smile we were going to leave her there.
Catherine and Uncle Nick.
Haven't seen one animal yet. But we spent $48 on two chicken sandwiches,
two hot dogs and drinks. (Free limited edition plastic cup included.)
Finally some animals!
"We come all this way and you show us ducks........."
Petting zoo.
"This feels like Daddy's back."
Funny story. This sign warns that the Ocelot is a territorial animal that tends
to mark it's territory with urine. It tells visitors not to get too close
as they can urinate up to 5'. Daddy reads the sign shortly
after
he pushes Catherine well withing the 5' range and guess what?
Catherine is now Ocelot territory.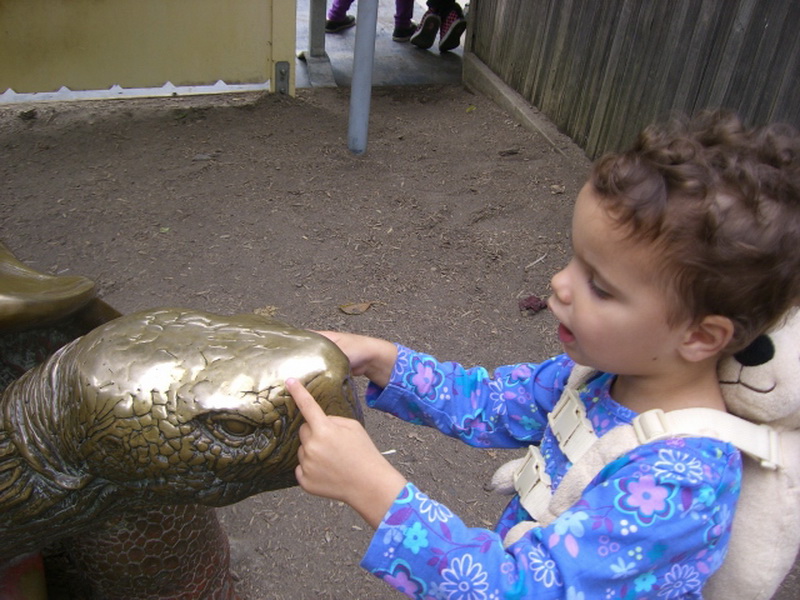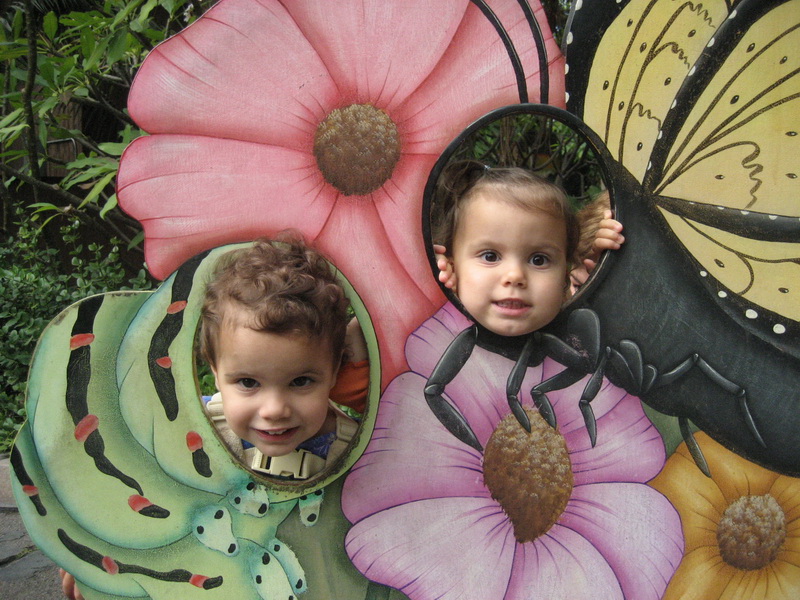 Seeing a Panda eat in captivity was supposedly very rare. There were people lined up around the exhibit
to see them eat a bamboo lunch. Daddy wondered if the bamboo lunch cost the panda $48.00.
Daddy wonders just how far it is to the lion's exhibit.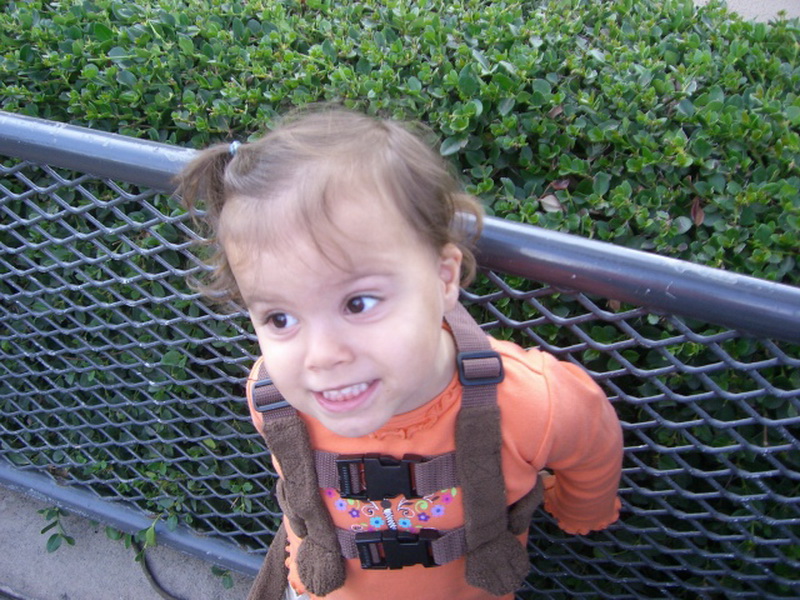 "First an Ocelot pees on me, now you want me to smile?!?!?"
We came. We saw. We were peed on. We conquered.
Thanksgiving day was full of fun and frolicking.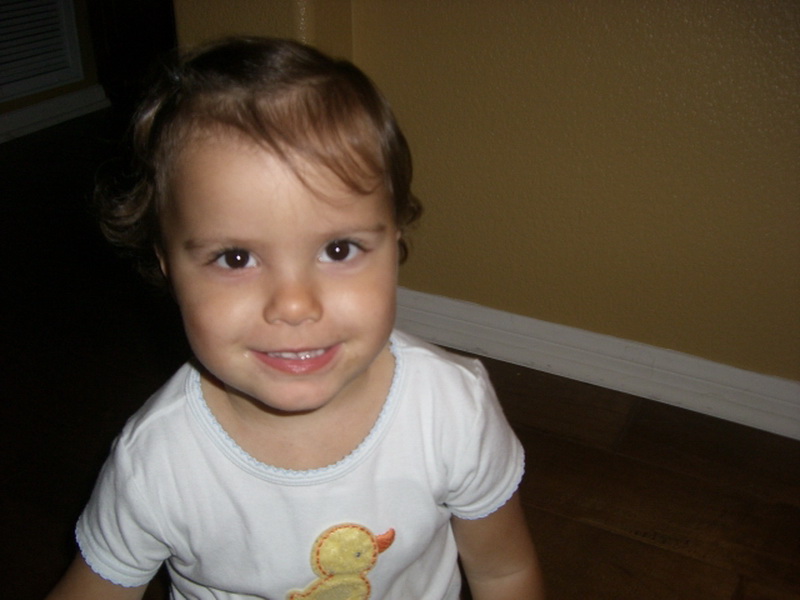 "Good morning. When do we eat?"
"I'm going to dance around with this on my head until I get some turkey!"
"I've got an idea, let's make Cristina pull me around the house on this blanket until dinner is ready."
Video of Cristina pulling the girls around the house.
(Warning: This takes some time to load. It's a larger file.)
The girls getting into Mommy's glasses.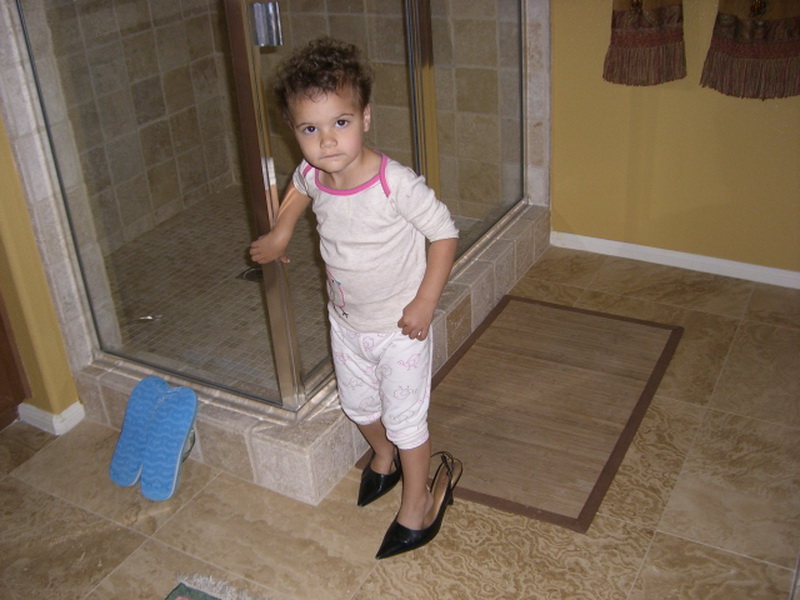 And Auntie's shoes.
Poor Cristina.
Some fun at the park.
Video of the Kelbaugh trio (all of which share the initials of CK) working some sidewalk art.
(Warning: This takes some time to load. It's a larger file.)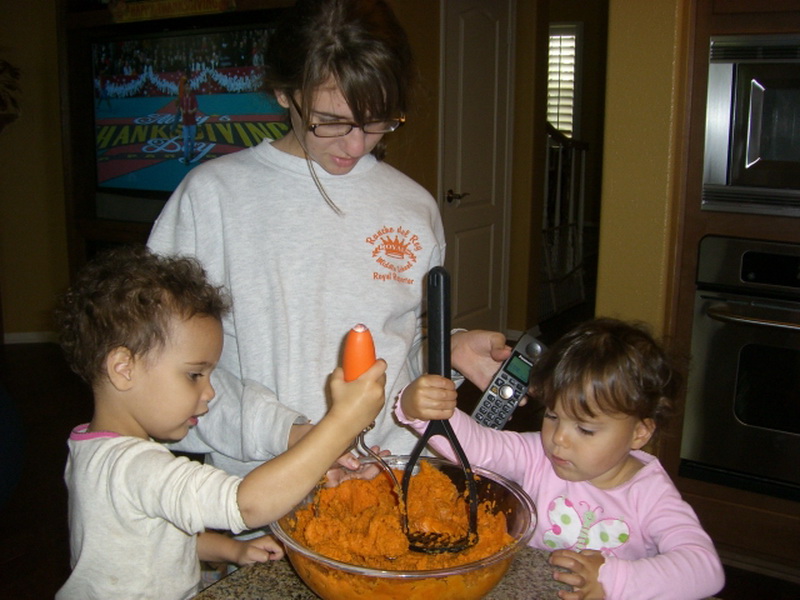 Mmmm..sweet potatoes.
Speaking of potatoes.
Ok, can we eat now!


Thanks to Nick, Jeannette and Cristina for hosting the Texas terror over the Thanksgiving holiday.
We had a great time and I'm sorry about the hole in the roof and the fire in the garage,....and the
chipped tooth.




On to Christmas 2008
This was a great Christmas. It was the first Christmas the girls really started to understand
that if they were good, they got stuff. We watched The Grinch on Christmas Eve, decorated
sugar cookies and left a plate of goodies for Santa. Enjoy!




Our tree.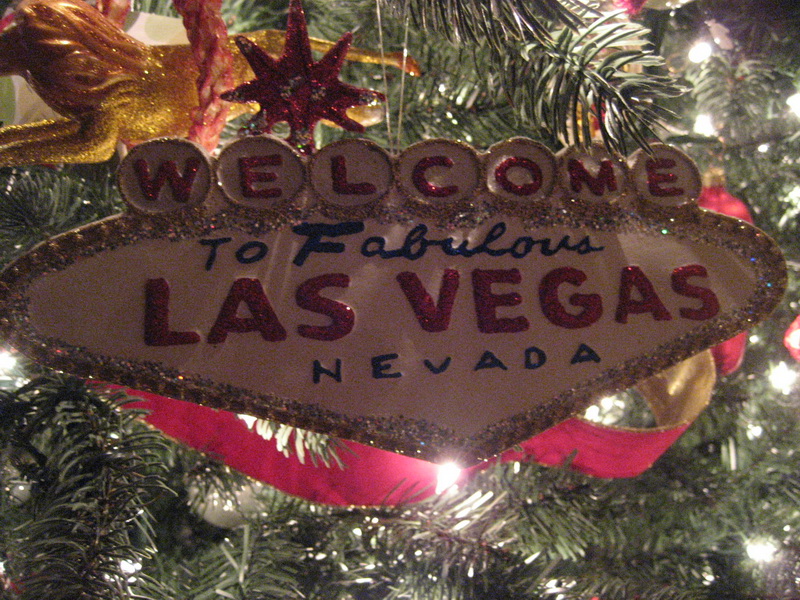 And the coolest of ornaments.


"Why won't she fly like Rudolph?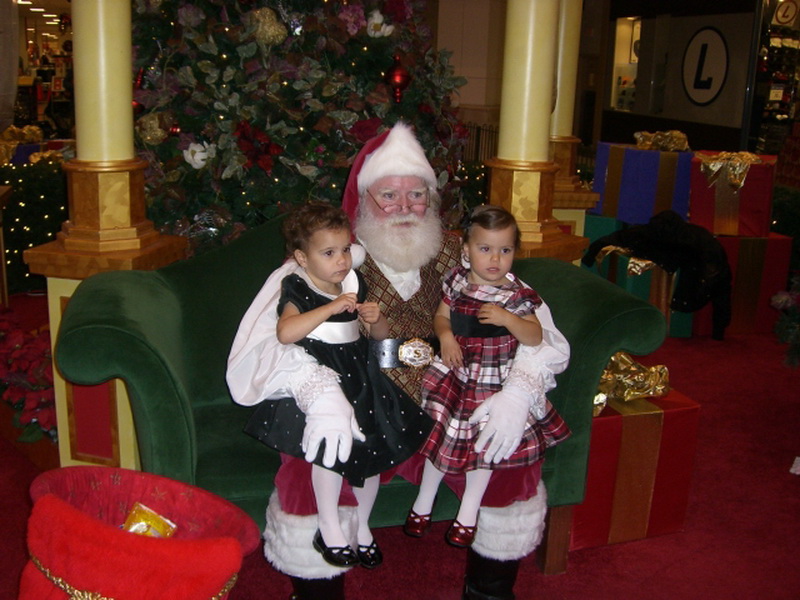 Pictures with Santa Claus.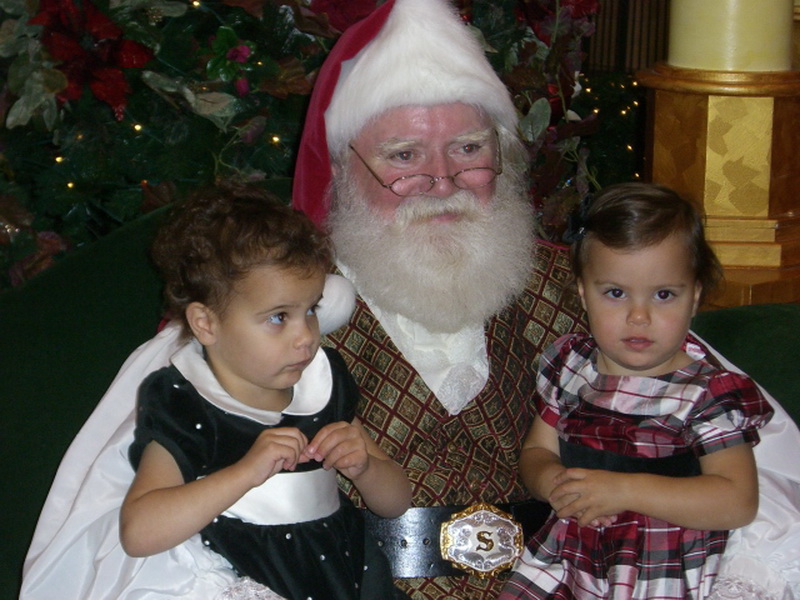 Charlotte hoping that Santa forgot his naughty list.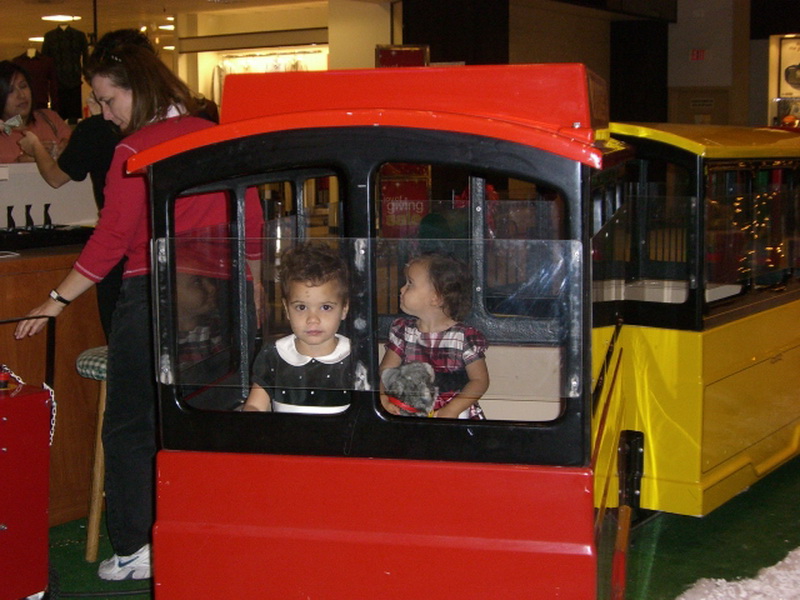 The Christmas Train at the mall.

Video of The Christmas Train.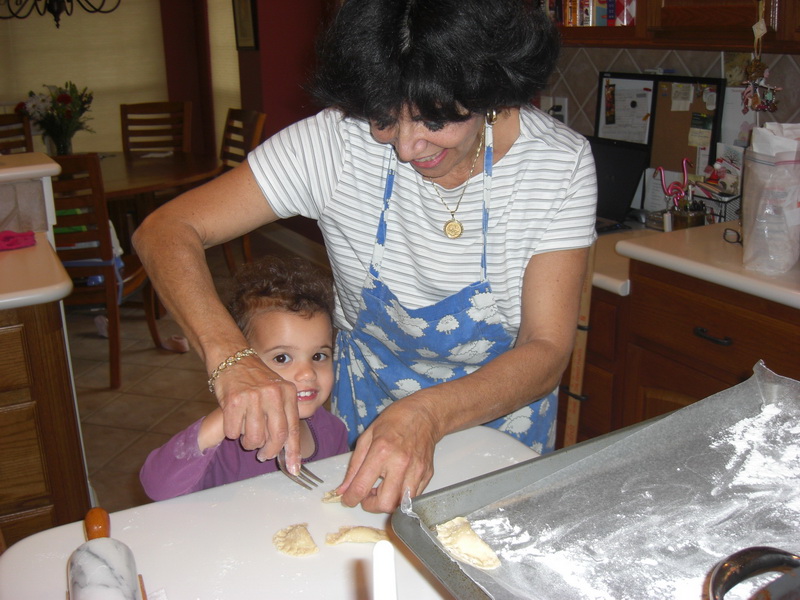 Making ravioli with Gramma Pat.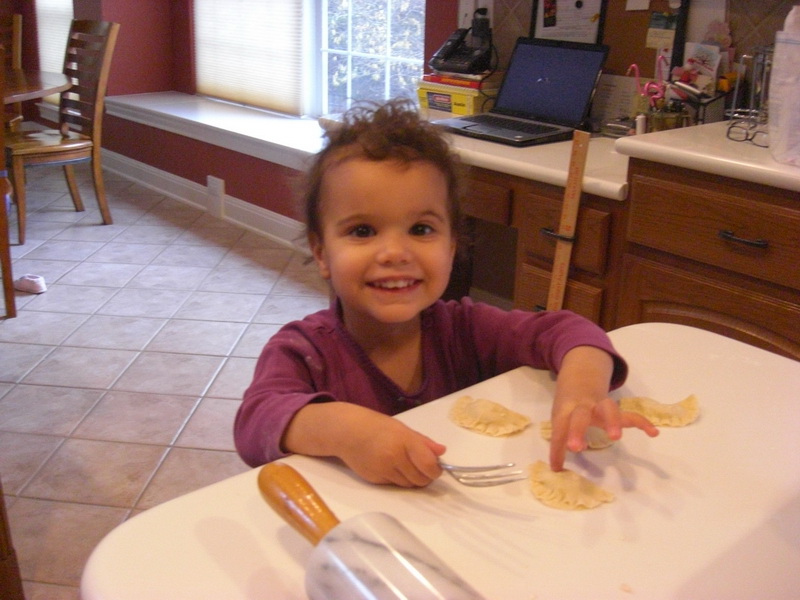 Making Christmas sugar cookies.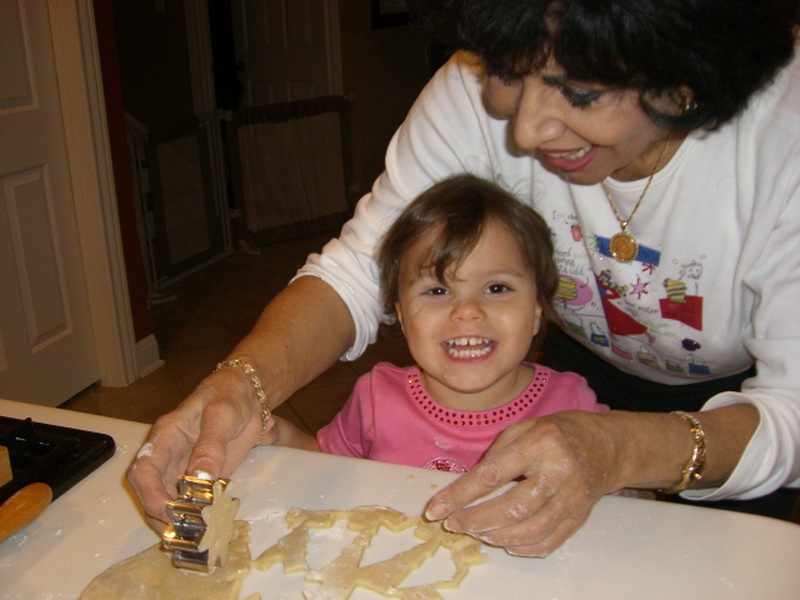 Video of girls making cookies with Gramma Pat.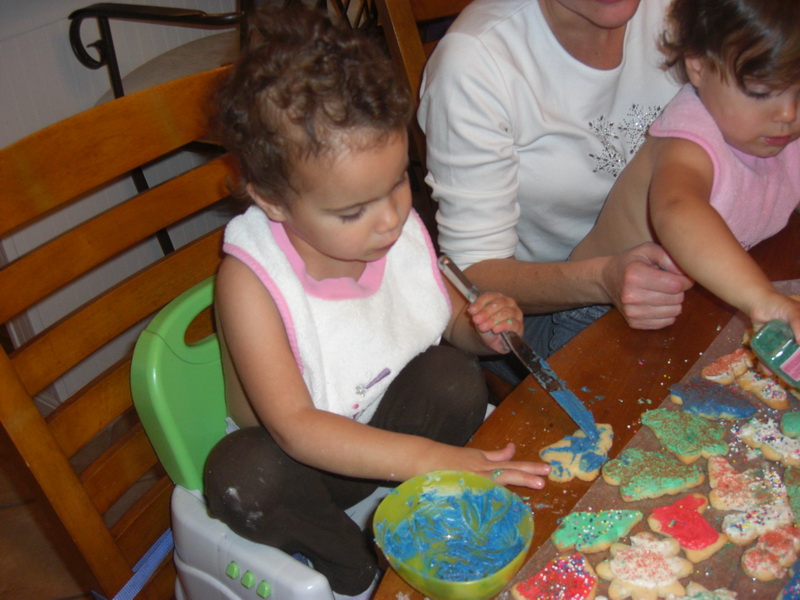 Now coloring them.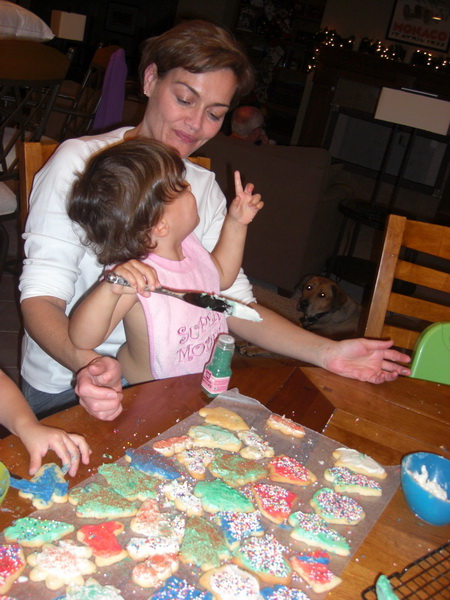 And Charlotte dumping an entire container of sprinkles on them
just before Mommy could grab it.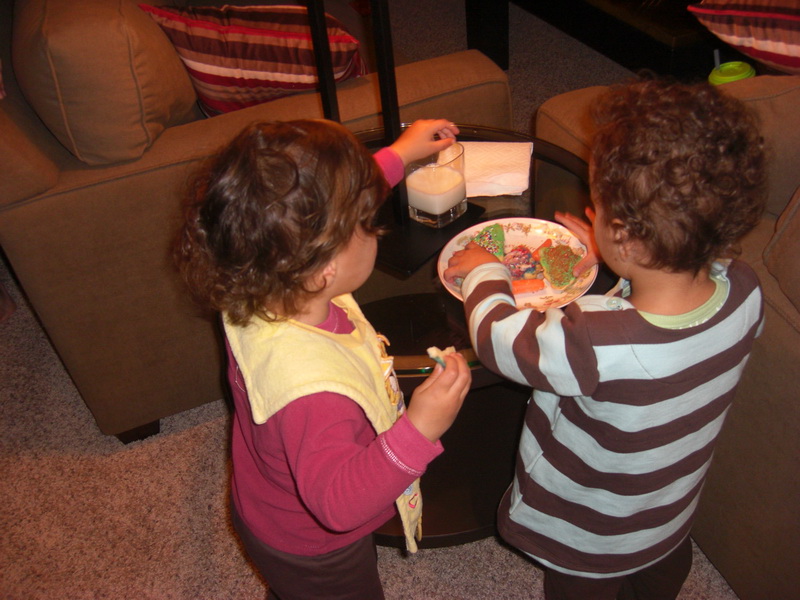 The girls leaving Santa Claus his cookies and milk and the reindeer some carrots.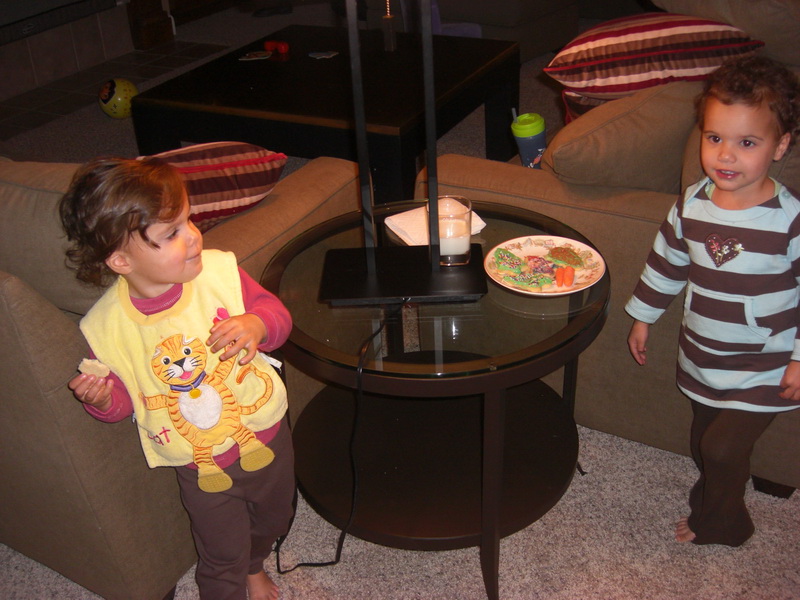 Someone making away with one of Santa's cookies.
Video of the girls putting the plate of cookies together.
With the girls tucked away dreaming of sugar plums, Santa's helpers get to work.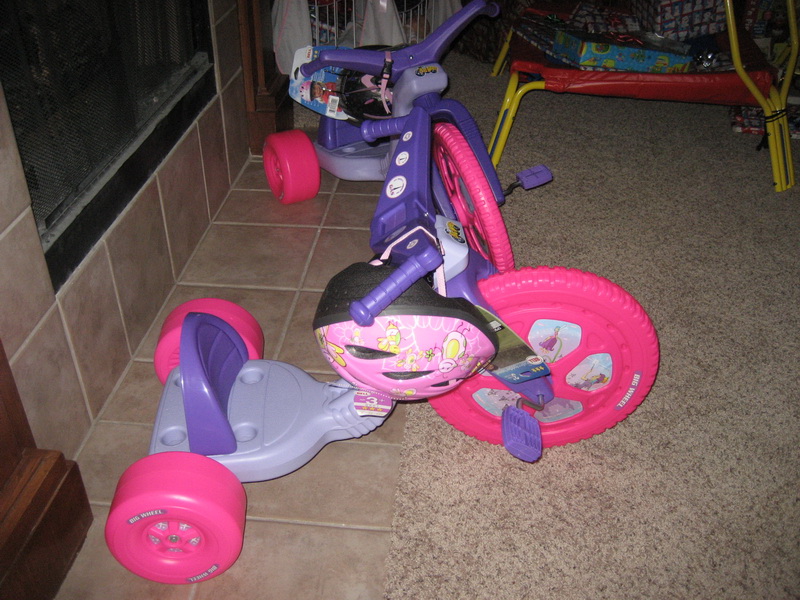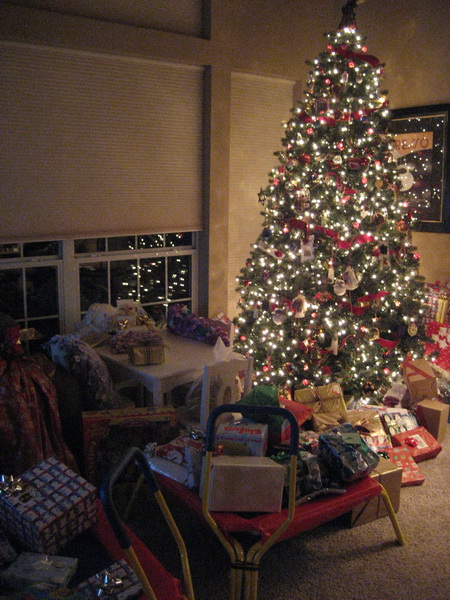 Note to grandparents; please take another look at these pictures
come birthday time. We are running out of room and are implementing
a stuffed animal ban.

The girls wake Christmas morning and it begins.........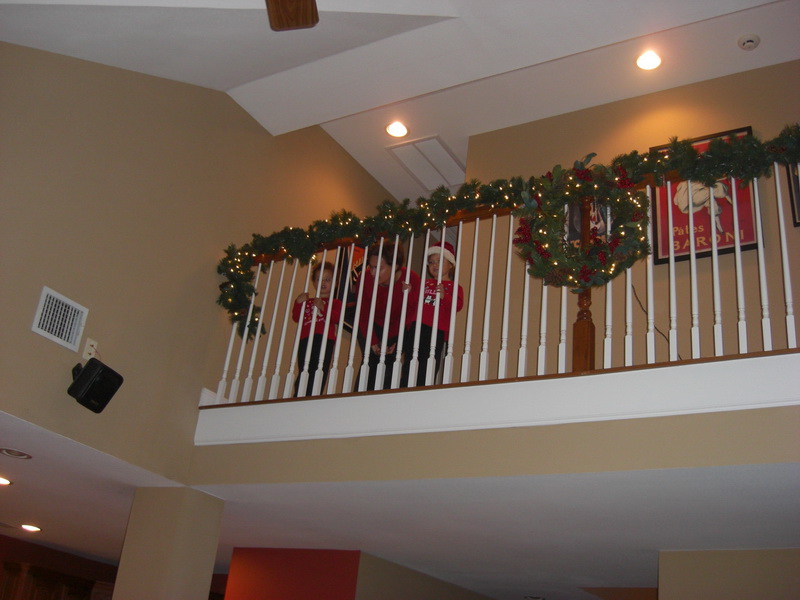 Santa was hungry.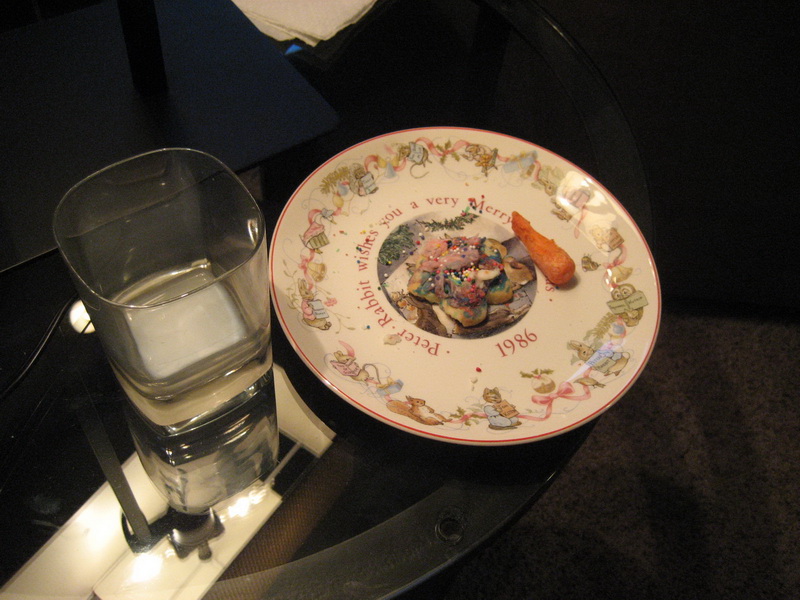 W O W !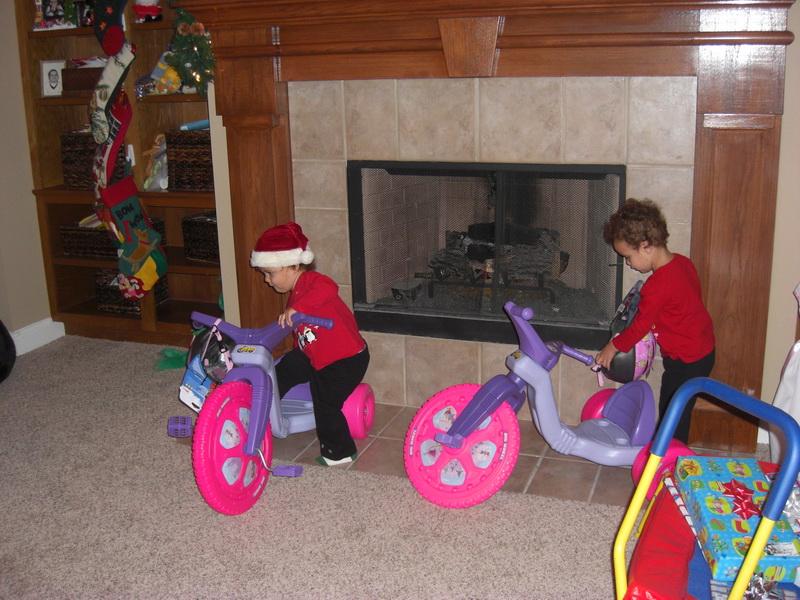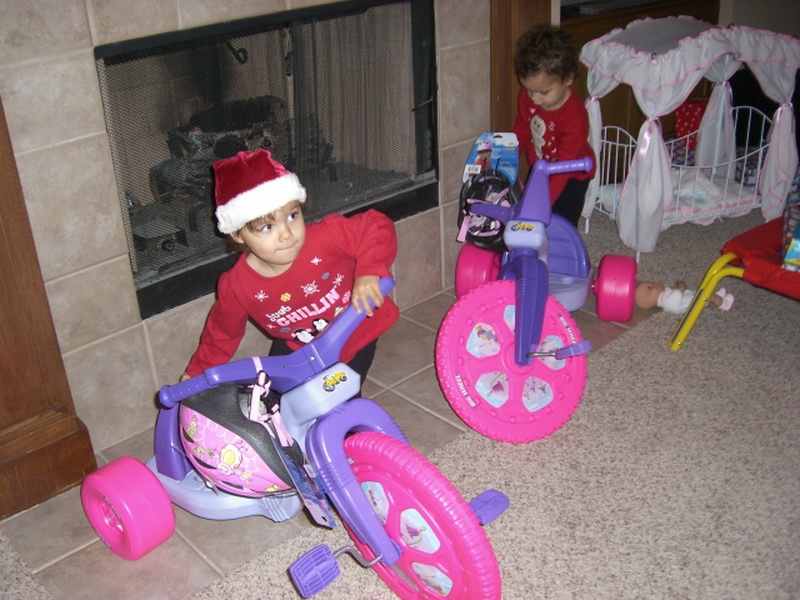 "Mommy and Daddy are going to regret getting us these."
Ok, now where's that china hutch?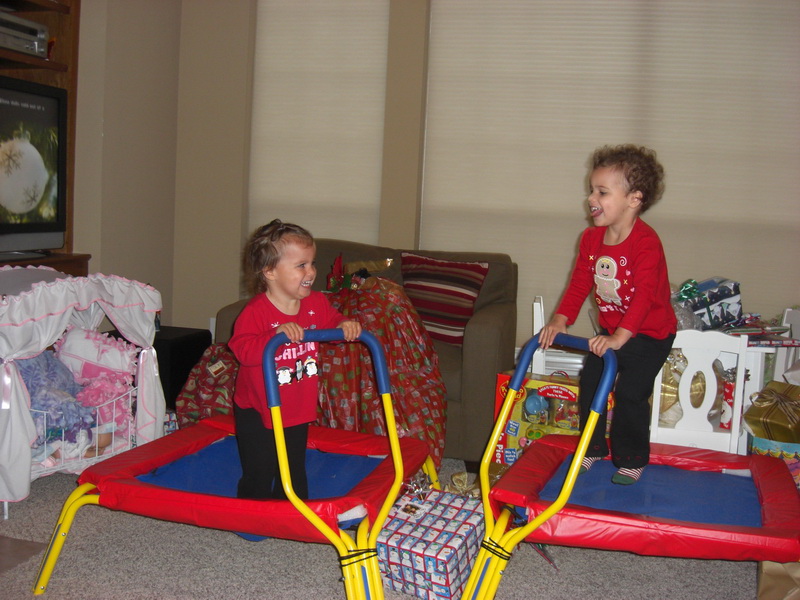 "You didn't actually get us trampolines did you?"

Video of girls on the tramolines.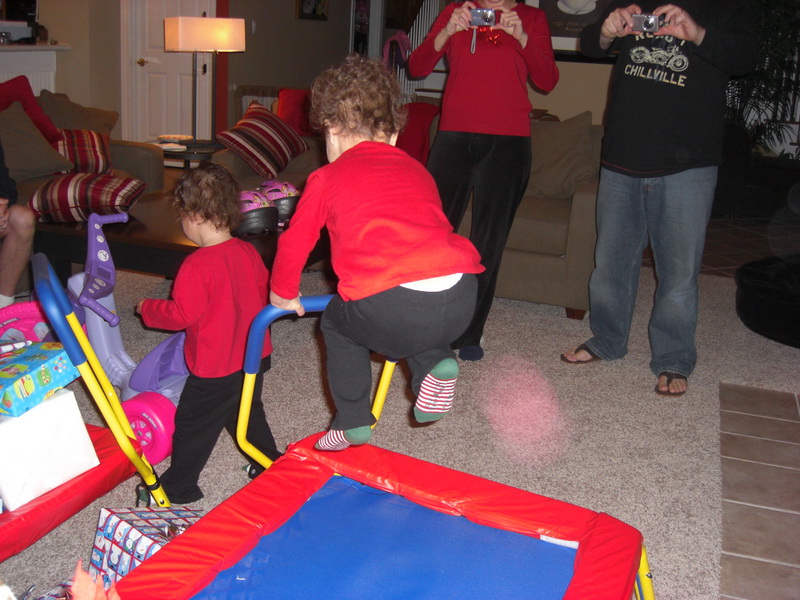 You're gonna be sooooooo sorry. Thank you Gramma!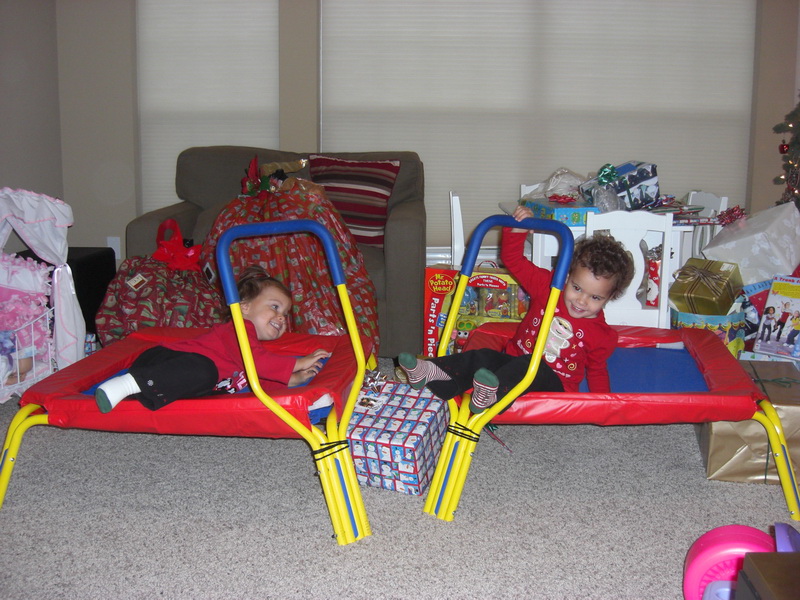 Actually,this may not be such a bad idea come bed time.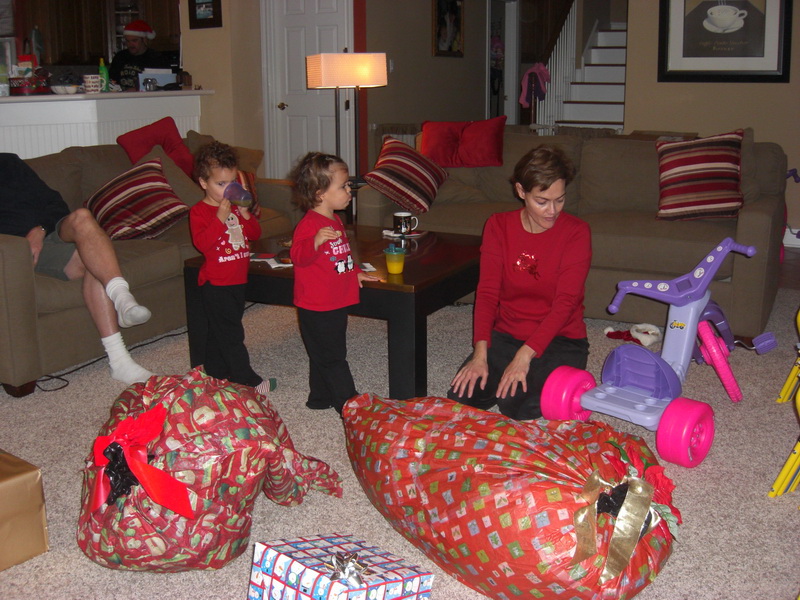 I think I know where Jimmy Hoffa is.



No Jimmy Hoffa. Just some huge stuffed animals larger than Sadie.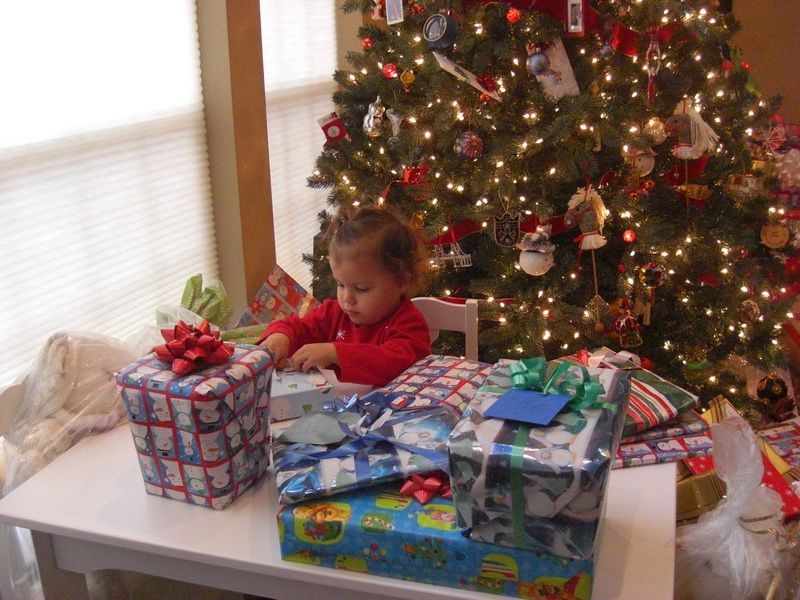 Charlotte is buried in there somewhere.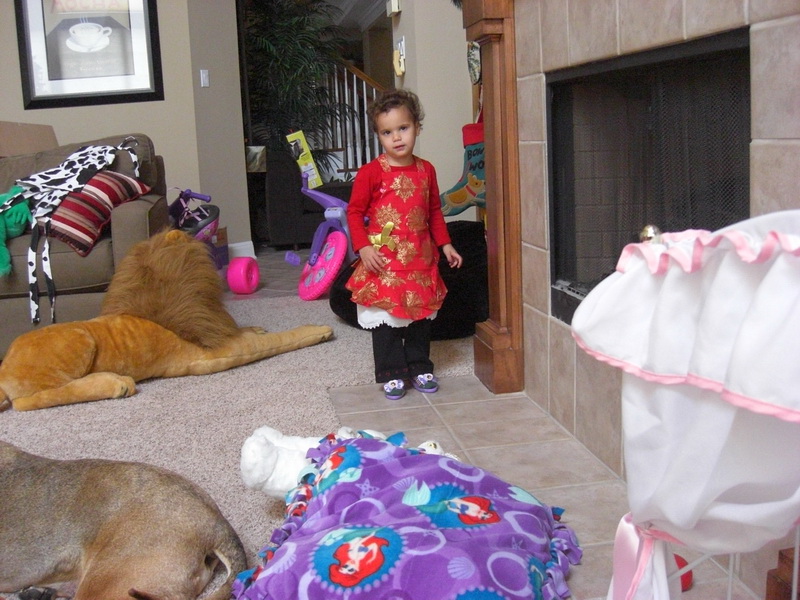 Like I'm supposed to believe Santa came down this?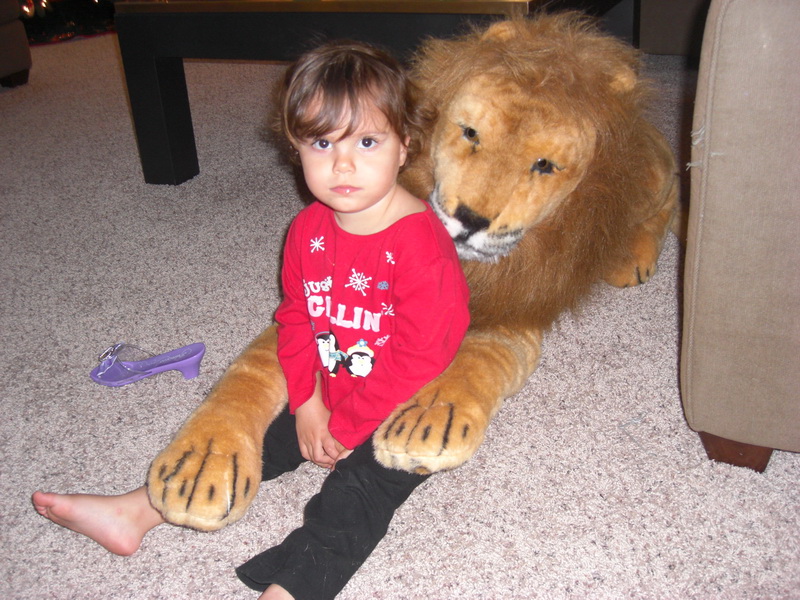 Catherine's life size Simba.


And princess outfits for our princesses.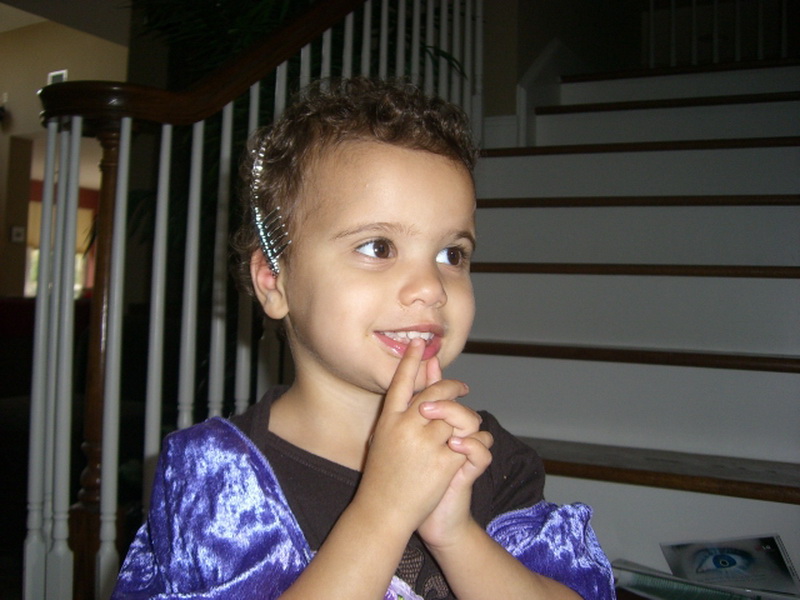 "I'm a princess!"


"You're a pain in the rump."


"I AM A PRINCESS!!"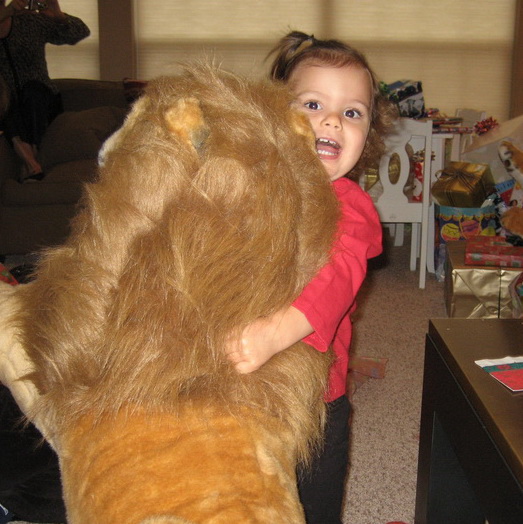 "Christmas Gift Eats Toddler."

Video: Catherine showing Simba who's the boss!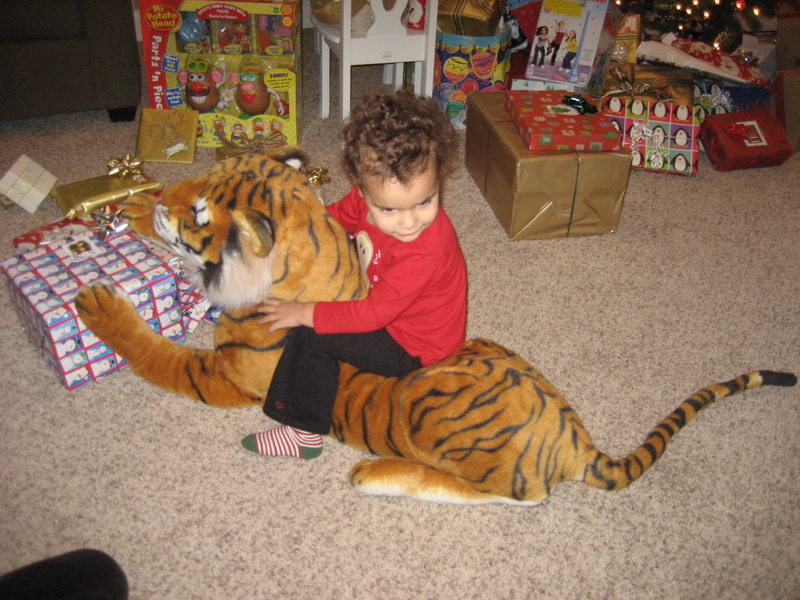 "I didn't like it last year and I don't like it this year!"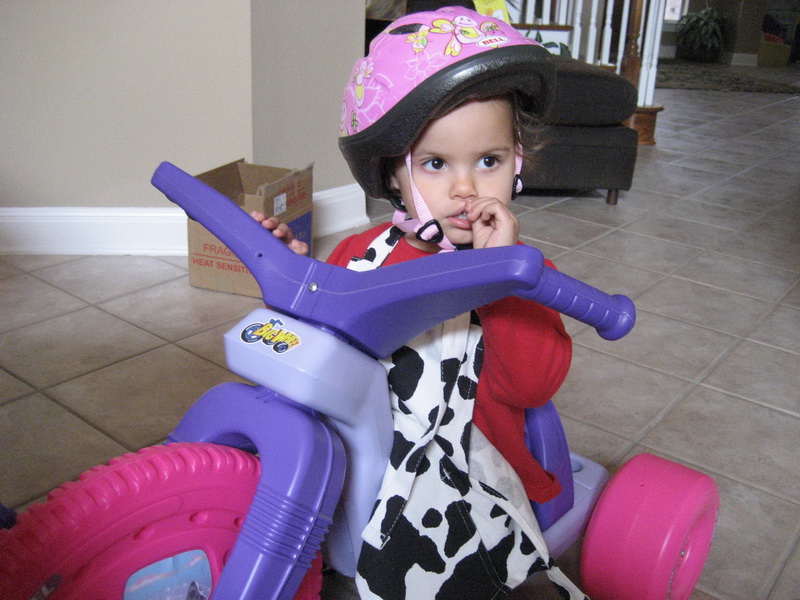 Mommy, can I have a Harley for my birthday?


Christmas Dinner: Charlotte rolling up her sleeves getting ready for action.





If you aren't bored by now, here are a few random pictures of things left over. Enjoy!

Video: ZOMBIES!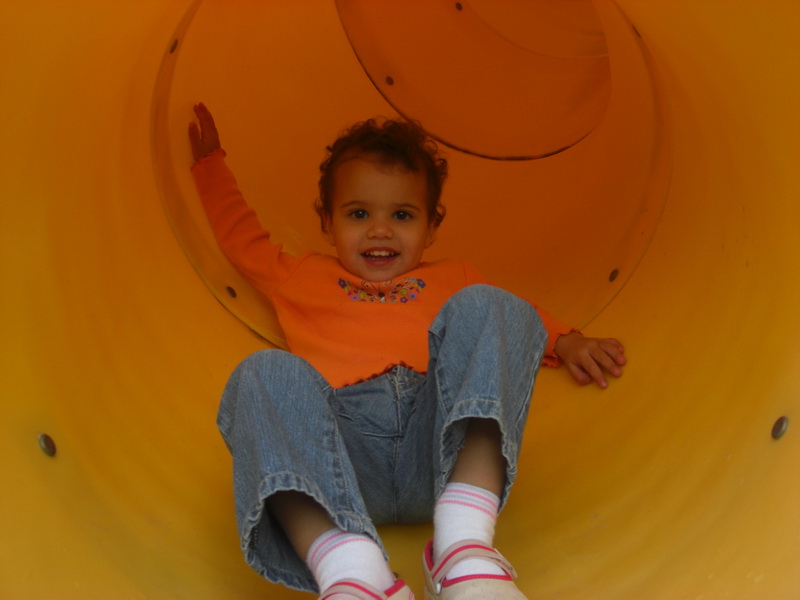 .
We hope you enjoyed Christmas 2008. Next update will most likely be their 3rd Birthday.




Previous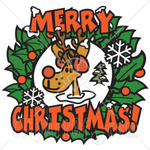 Next Page