This was our front porch, complete with fog, scary Halloween music,
lightning and thunder. We weren't a big hit with the neighbors but
it was a huge hit with the kiddos.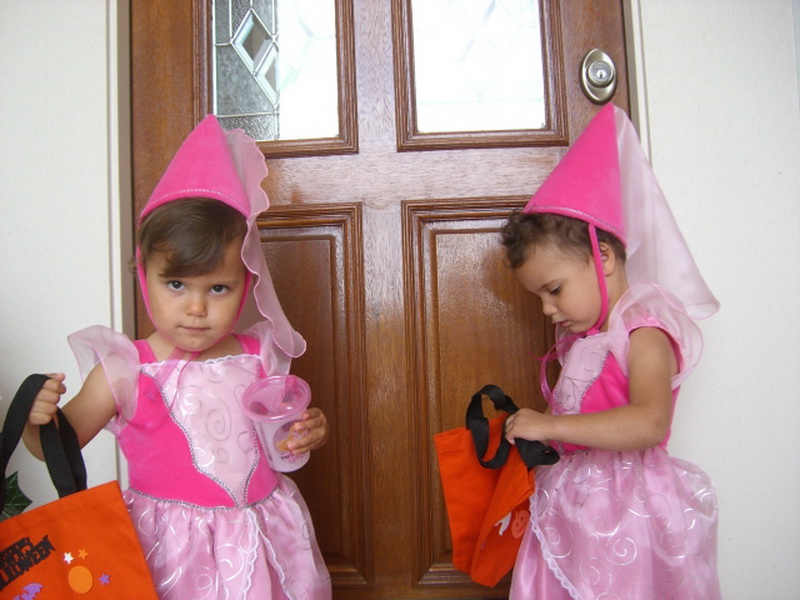 Mommy and Daddy split Trick-or-Treating duties so that one of us could
mind the fort to hand out candy. First stop....Barbs house.


Mommy with our little princesses.



Daddy taking the girls Trick-or-Treating.



SCORE! Twix and some stickers! Hey, this is easy.



Pit stop to fix a faulty princess hat.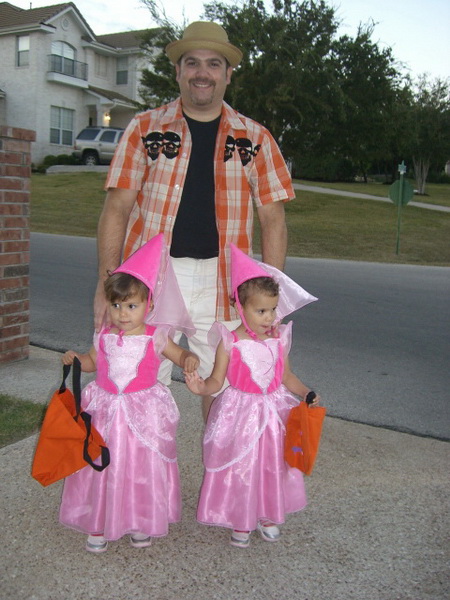 Daddy wanted some Twix too.
A little pre-Halloween warm up.

We had a great time with the girls this year as they're
really starting to get into it. They're still running around
with towels over their heads pretending to be
Halloween ghosts. Next year, Daddy is going to pull out the stops.



These are some pictures of the girls getting their first haircut.

Thrilled as you can see.

Daddy takes the girls down to the lake on
the weekends to throw rocks in the water.


Gramma Pat was here over the
summer and we took the girls out for BBQ.



In Texas they say "If you don't get some on ya,
ya ain't eatin' it right."



These are just some random pictures
taken over the summer.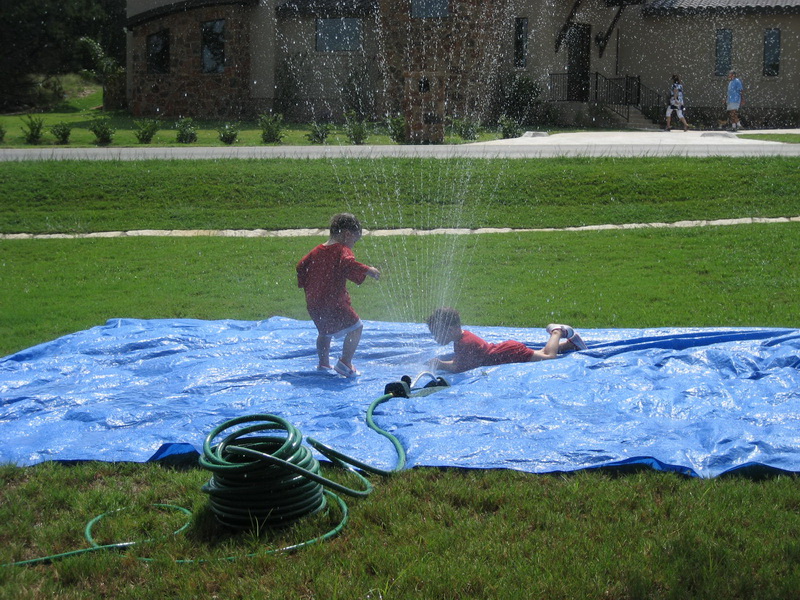 Hope you enjoyed the Fall update.
Next stop, THANKSGIVING IN SAN DIEGO!

Previous Page - Next Page