Springtime 2010
Well, I promised I'd get the next update out before Easter, and I barely made it.
Daddy's been lazy or, just the opposite, but I'm finally getting around
to posting Christmas, Valentines Day and pictures of the Texas State Rodeo.
Their Birthday is coming up April 5th, plus Easter. I promise to have those
pictures up sometime before early summer, or Christmas......Enjoy!
---
Christmas 2009
It was a wonderful holiday. Gramma and Jim came to visit.
We (like I had anything to do with it,) cooked all

sorts of good stuff and, went to San Antonio Sea World for a visit.
We really had a wonderful holiday.
The girls getting ready for some serious cookin' in the kitchen.
The aftermath of the Kelbaugh Christmas cookie capers.
(No chocolate chips were harmed during the making of these cookies.)
The courageous Catherine Kelbaugh after hours in
the trenches of cookie warfare, is triumphant.
Specialist Charlotte Kelbaugh practices the art of camouflage.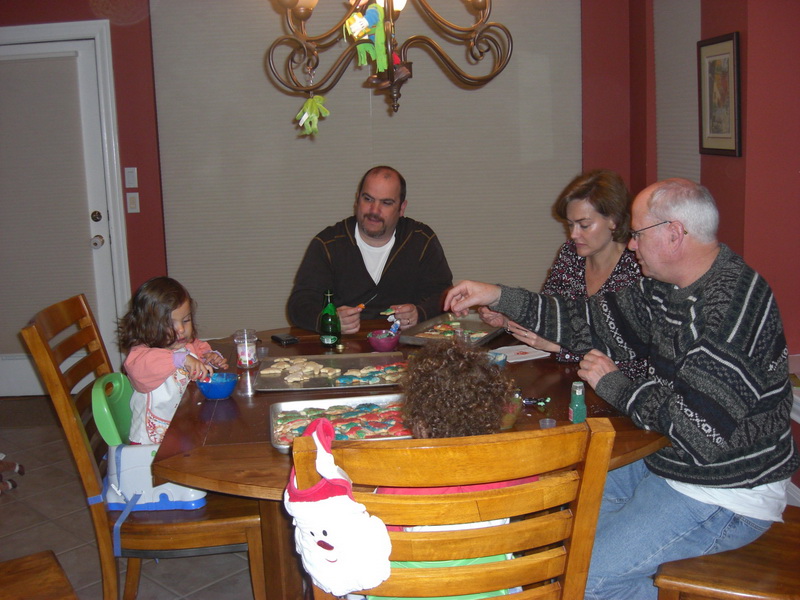 The Tribunal of Elders meet to "inspect" the goods.
VICTORY!
Kelbaugh Christmas Tree just after Santa left.
Treats for Santa and his reindeer.
The girls just getting up to see Santa's handiwork.
Time to start tearing it UP!


In it to win it baby!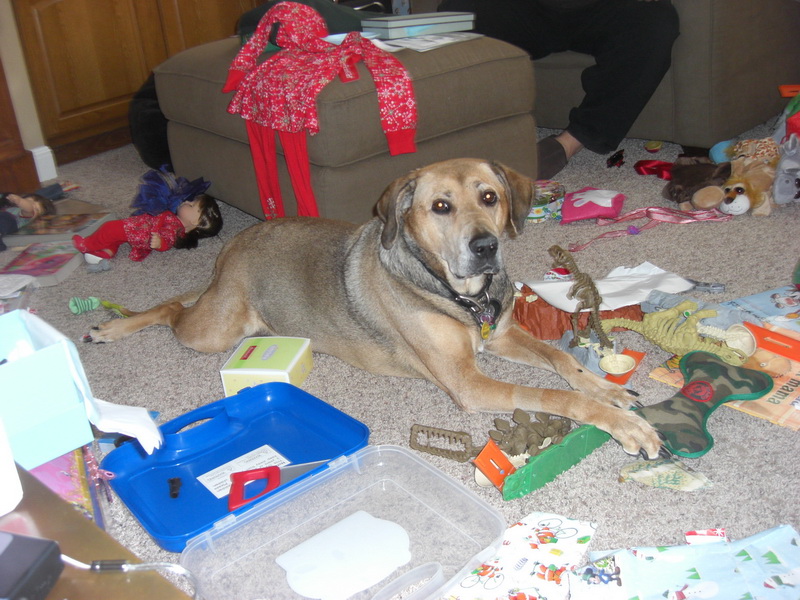 And Sadie right in the middle of everything.
(We miss her.)


Ooo ooo don't forget ME!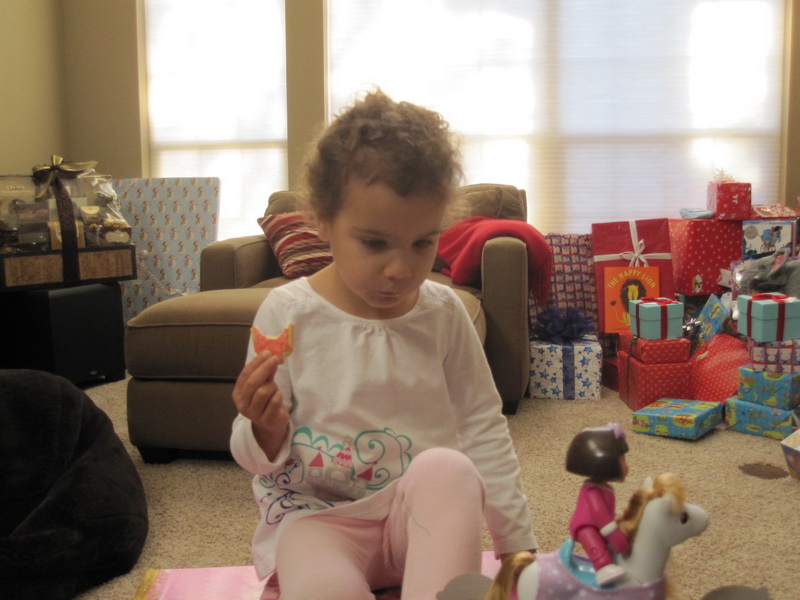 A girl needs her nourishment.


Break time to play with some of this stuff.


WAHHHHOOOOOO!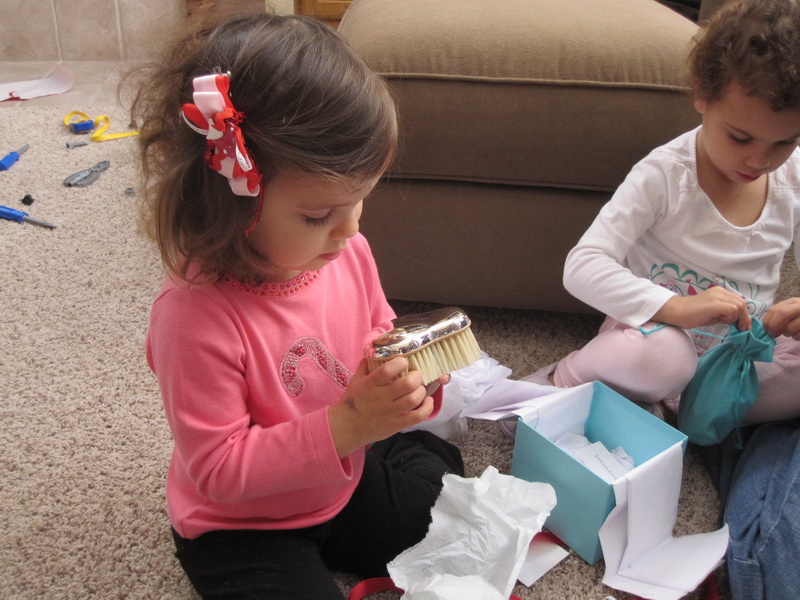 Enough of this horsin' around. Let's get to the good stuff!


Daddy thinks a the Christmas Tree exploded.


Socks....great...


Who didn't get a View Master when they were a kid?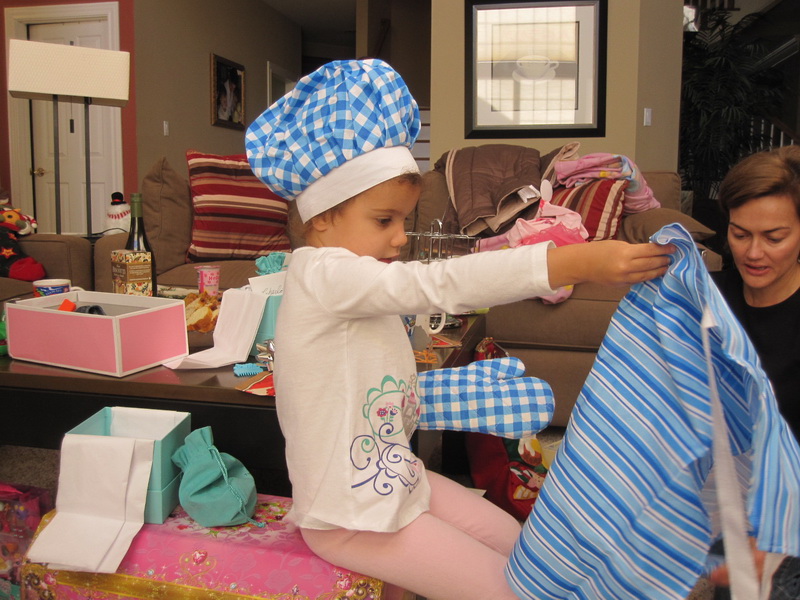 Ok, enough with the presents...LET'S EAT!


And maybe a few celebratory cocktails in honor of the holidays of course.

(Ack! I am a little slimmer now.)
Someone is out of gas.


The following day, it was off to Seaworld to torment Shamu.

(In hindsight, that may not have been a good idea.)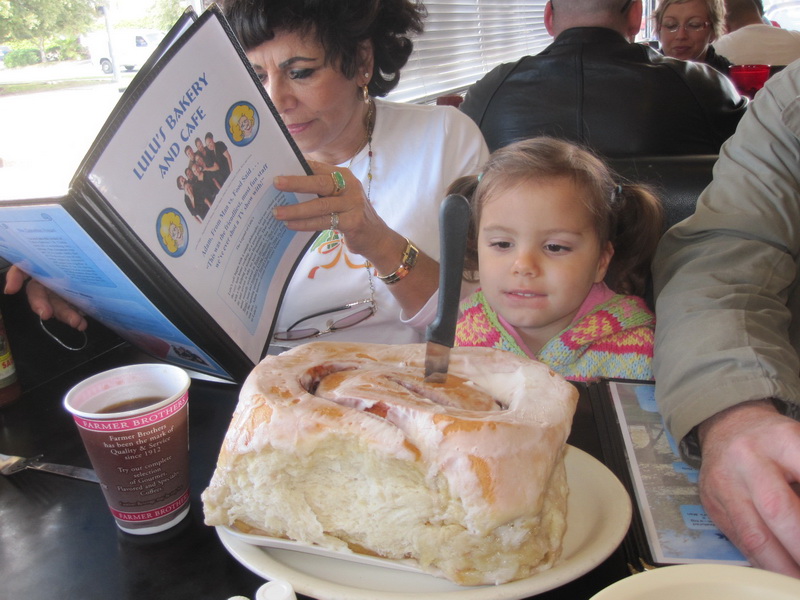 This is a place in San Antonio called
Lulu's Bakery and Cafe. They
specialize in Texas sized food.

A time machine takes us to Valentines day 2010



These are some random shots of the girls in their ballerina attire.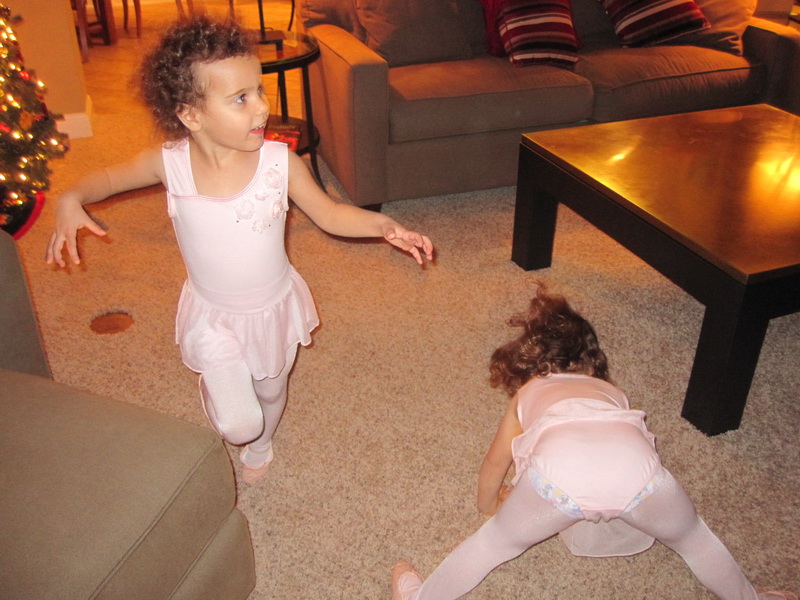 The gracefulness. The elegance.

We also recently went to the Texas State Rodeo in Austin.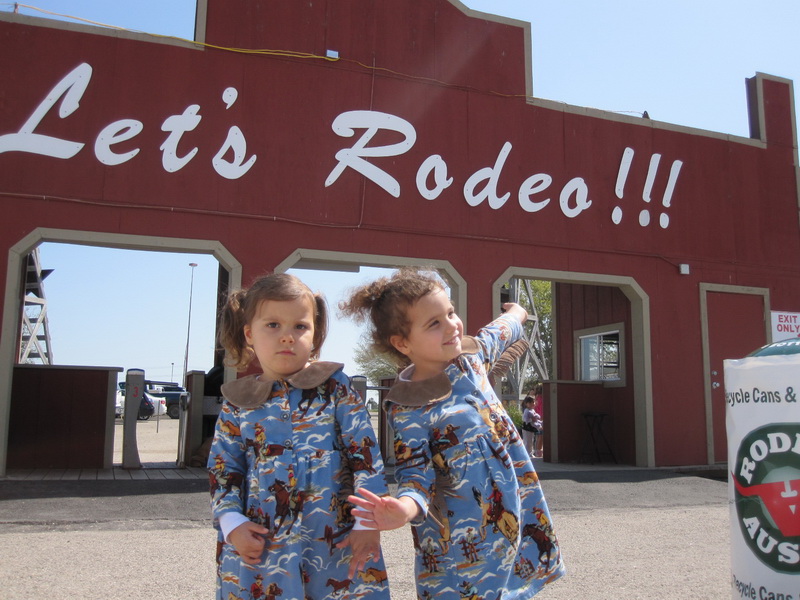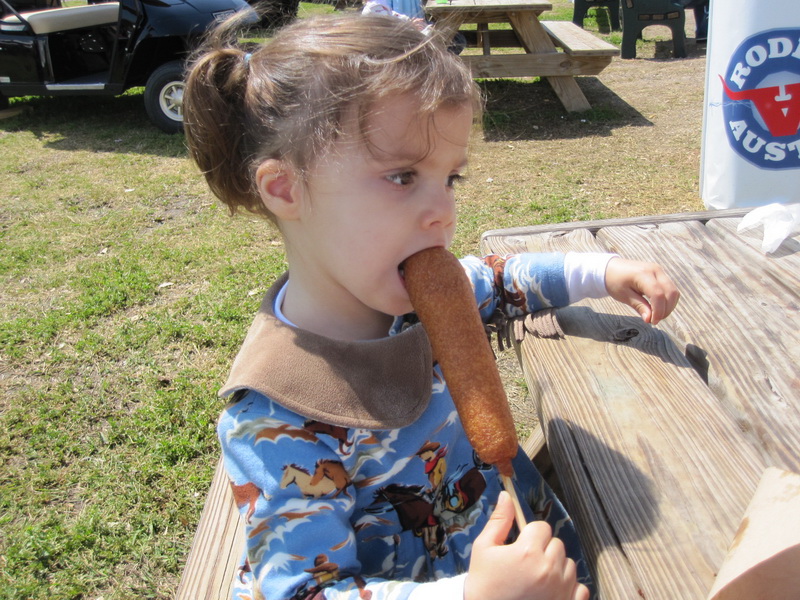 Ok, when do we eat?
Dig our boots!
Well so much for another installment. We'll see you in a few months with
Birthday and Easter pictures.
Enjoy!
---
HOME
-
NEXT PAGE