February 18th Update
Lots going on Since Christmas. Great Grandpa Paul and Grandma Pat came to visit. The girls had
their first road trip to San Antonio where they visited the Alamo and ate BBQ. (They
didn't actually eat it but, it was their first time in a restaurant). It's been surprisingly cold here so
we put the girls in their snow suits, yes snow suits...in Texas.
We've nicknamed the mini-van "The Monkey Wagon" because the last three letters
of the license plate are TMW and, well, it hauls around a bunch of monkeys.
Enjoy!

The girls meet their Great Grandpa.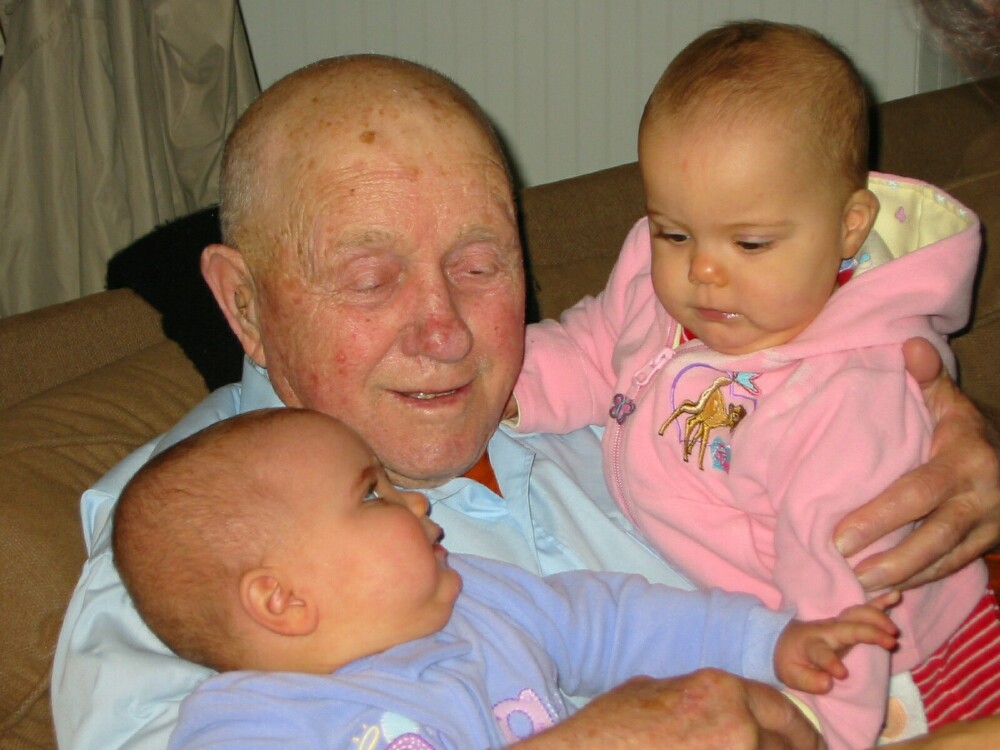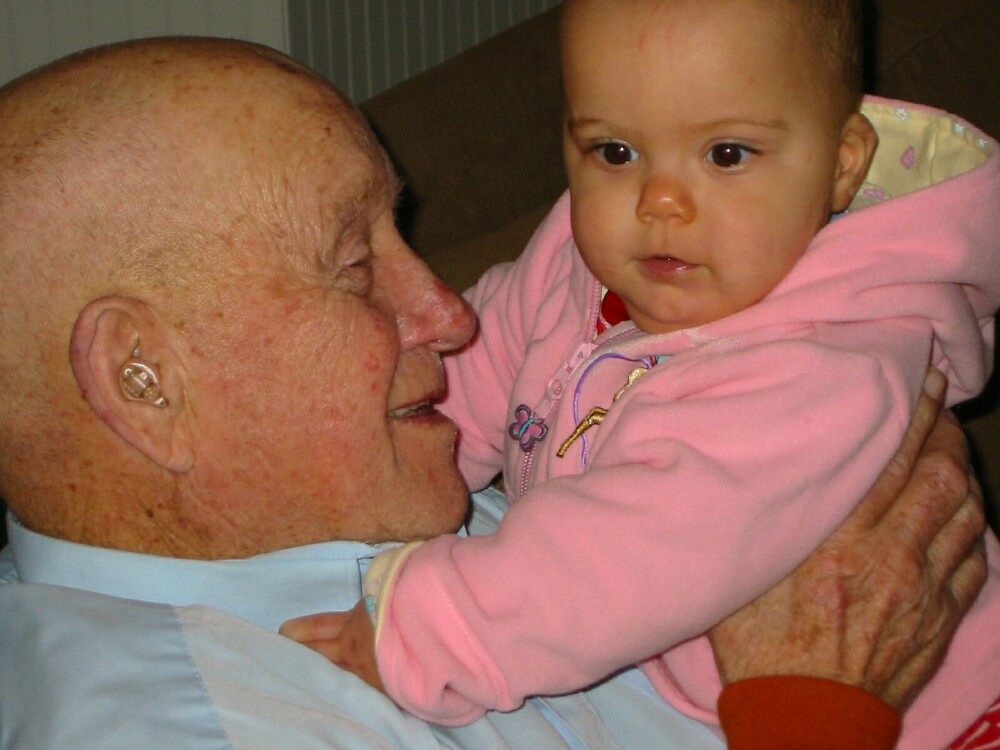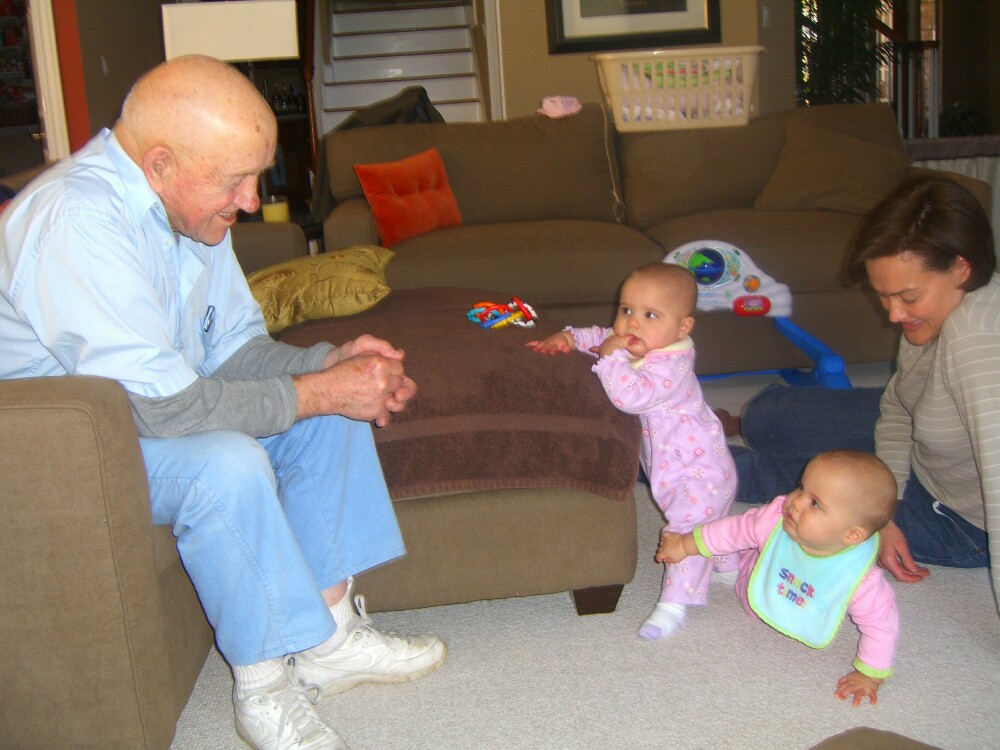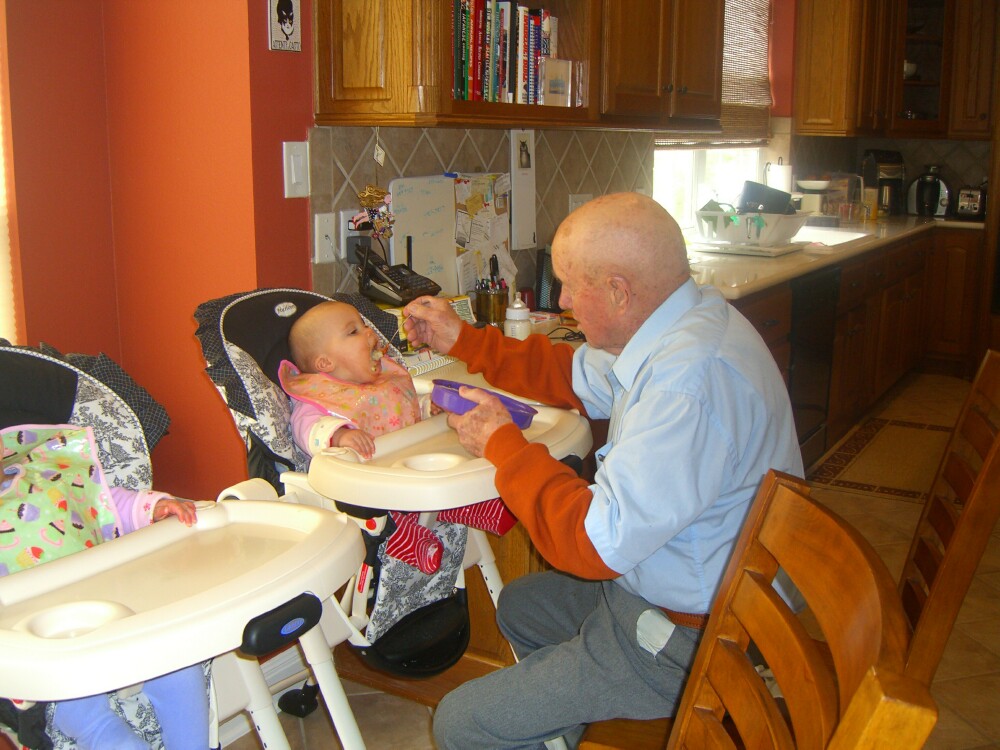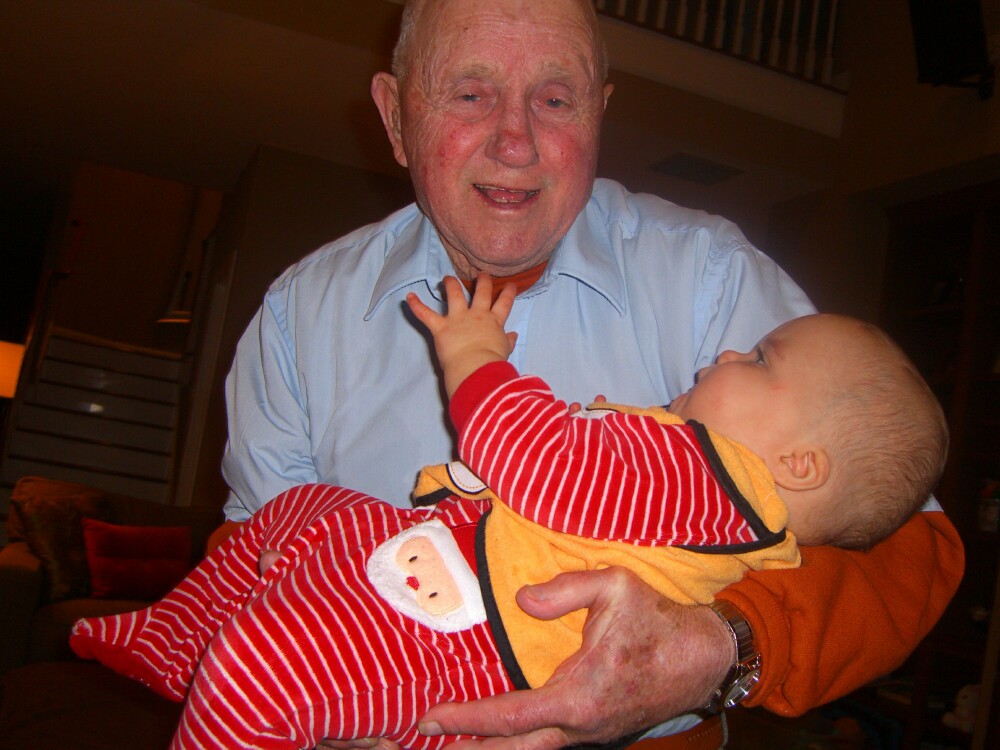 We took the whole troupe to The Alamo one day for their first road trip.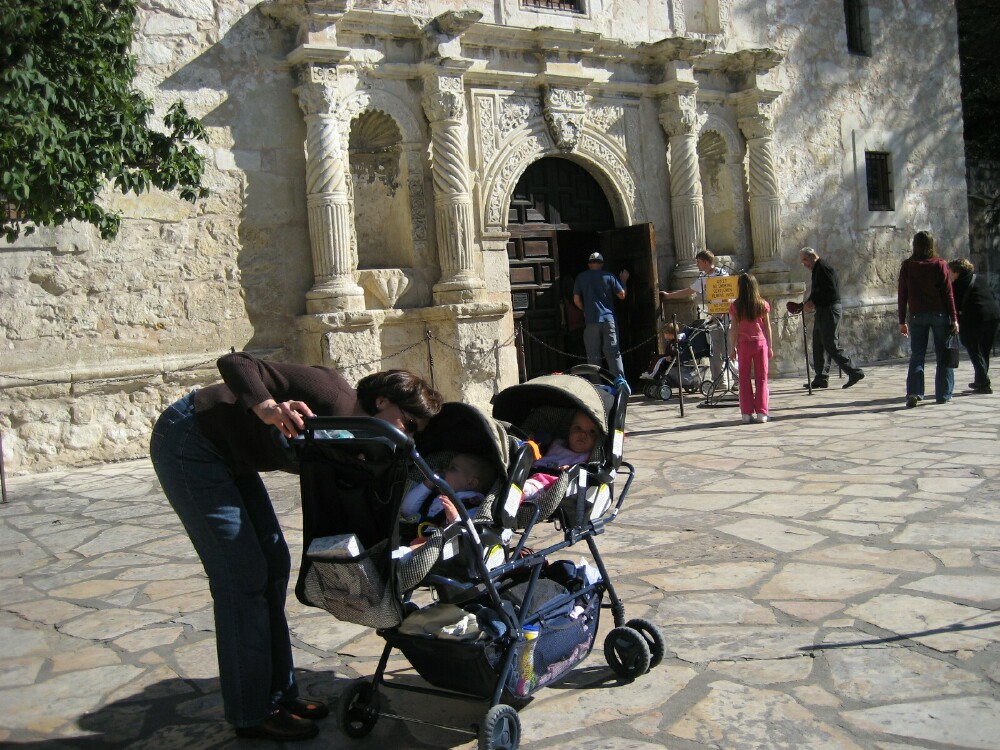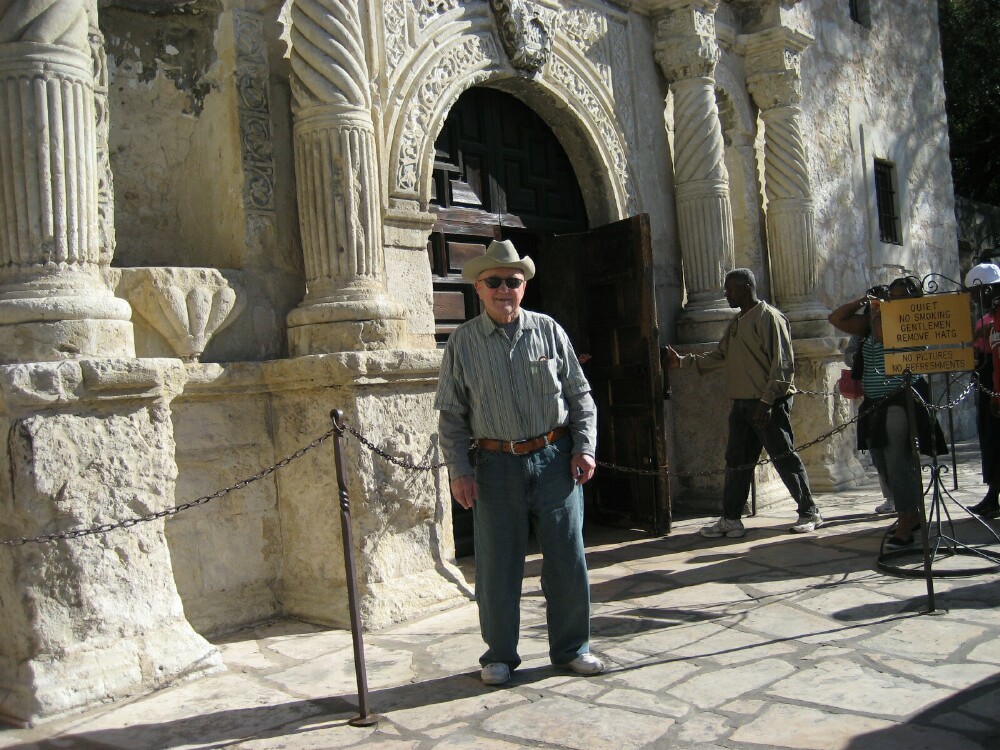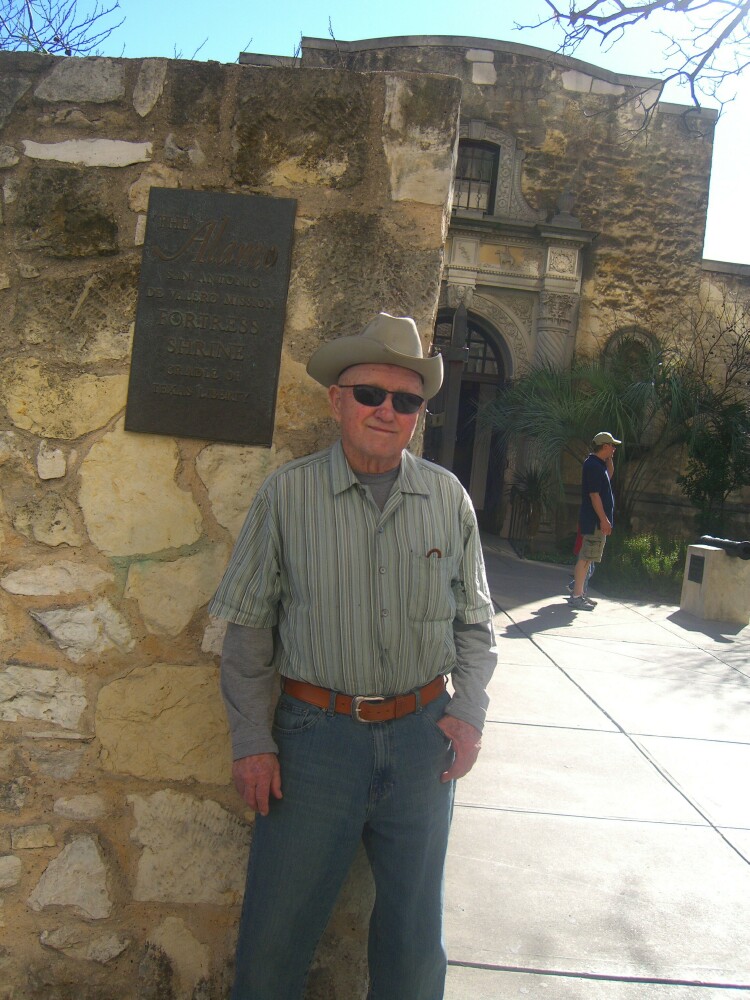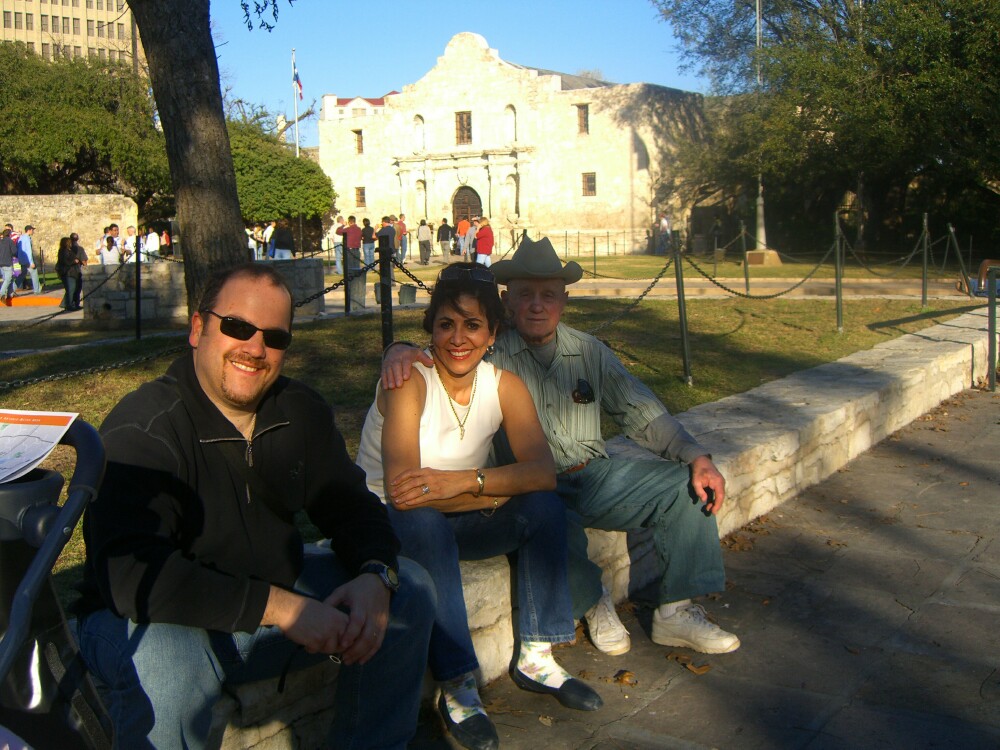 And then...BBQ TIME!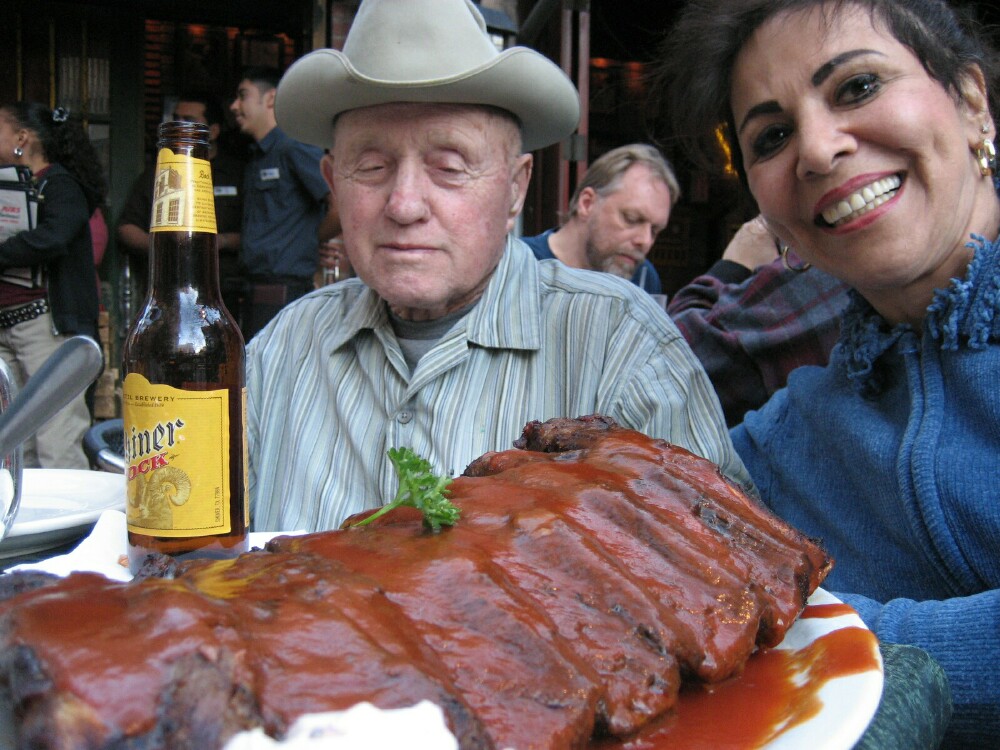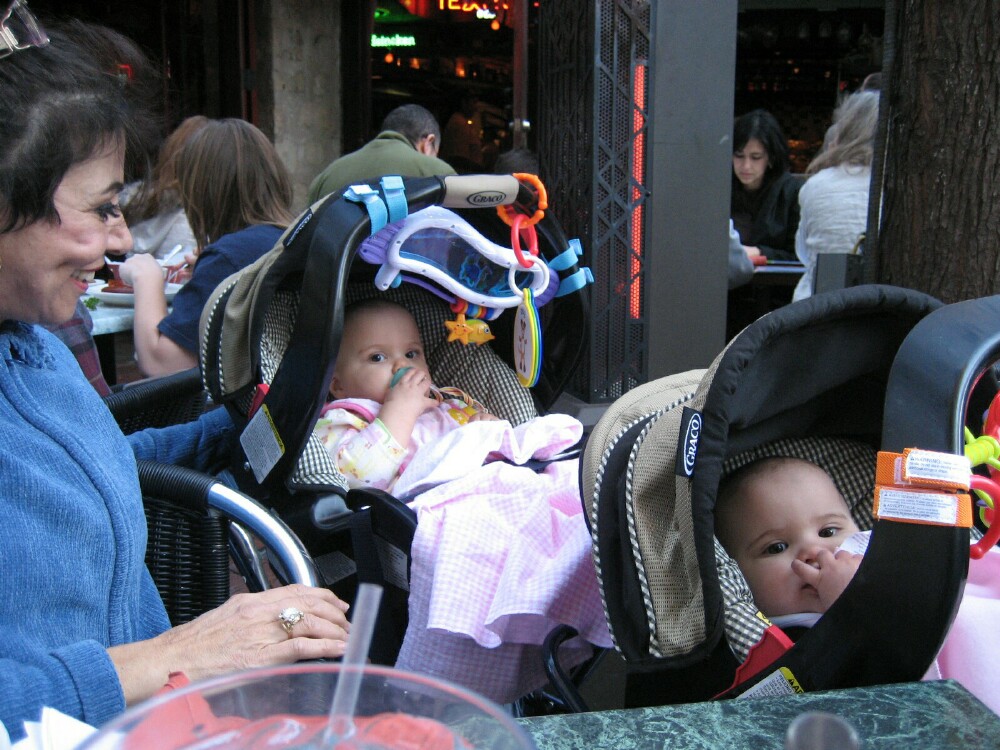 Monkeying around at the LBJ Ranch.
We had ice storms here in January and it's been a very cold winter.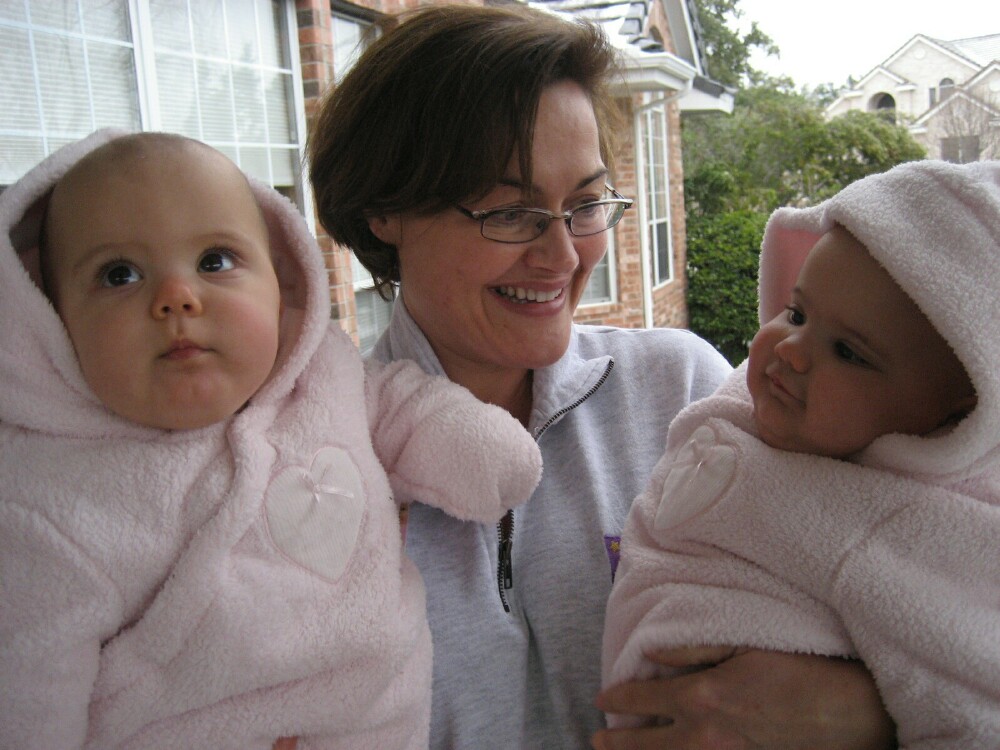 Random pictures of cuteness.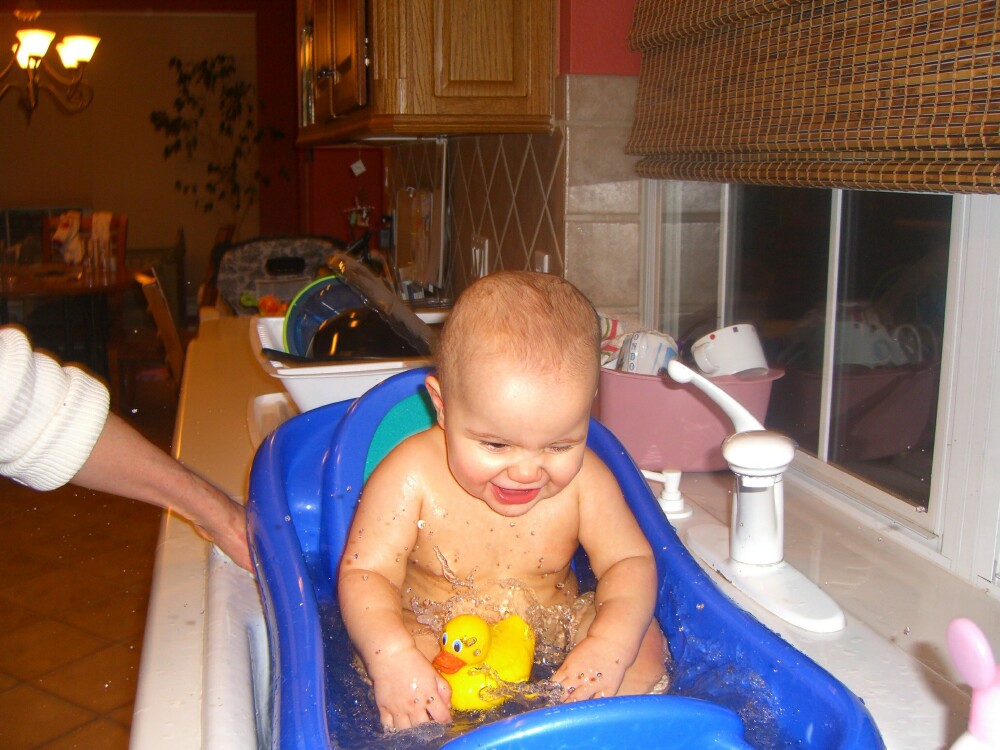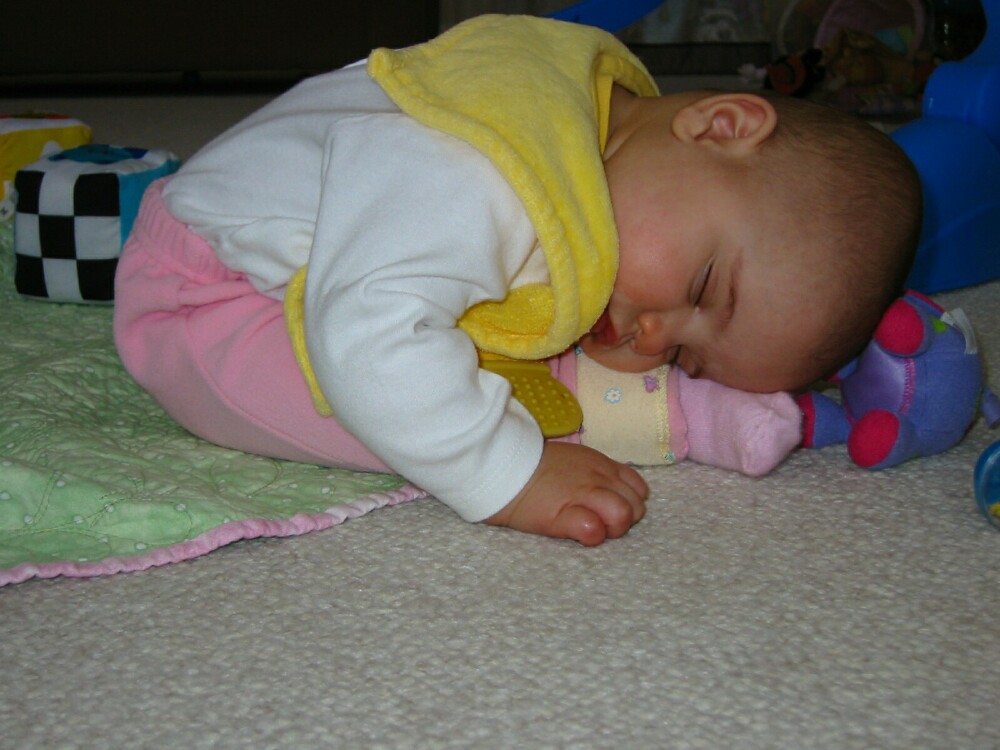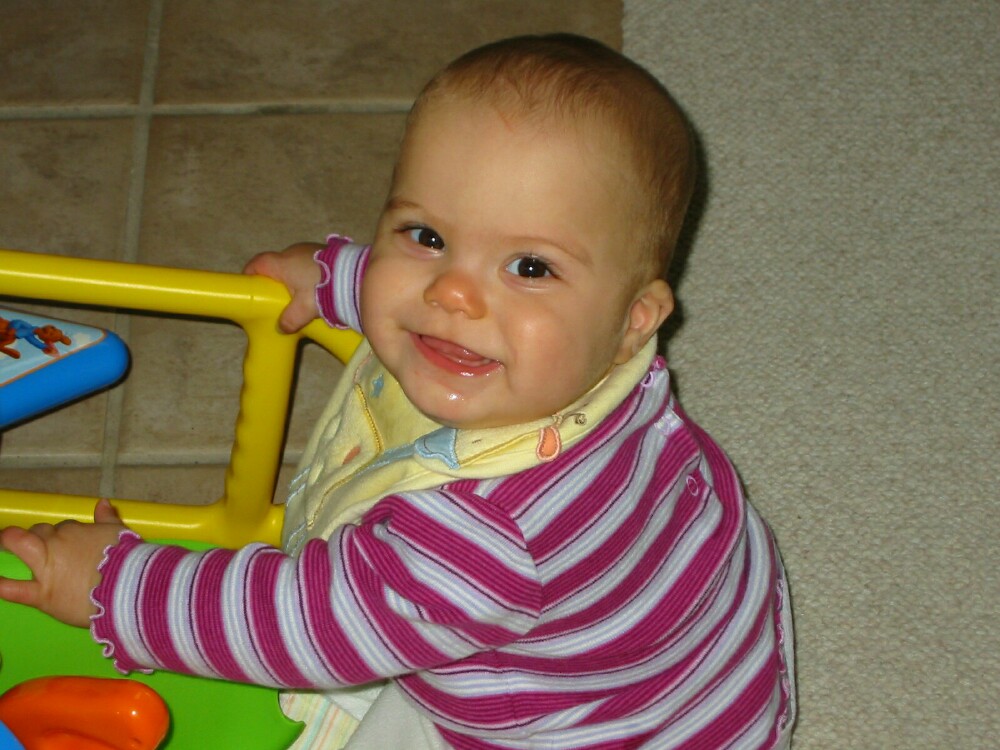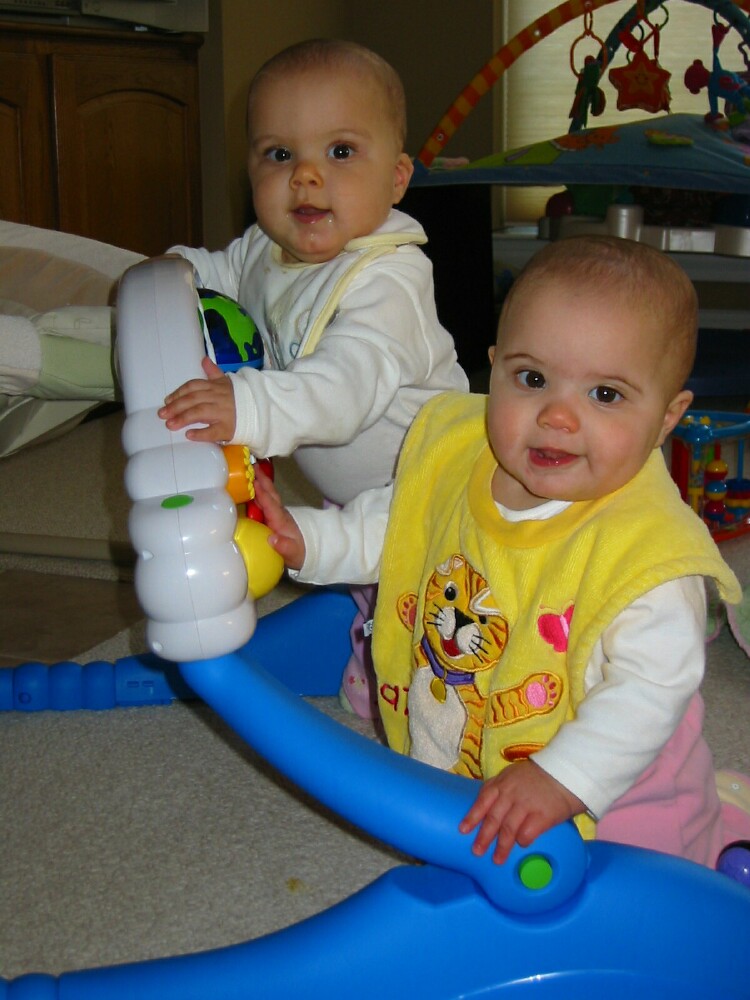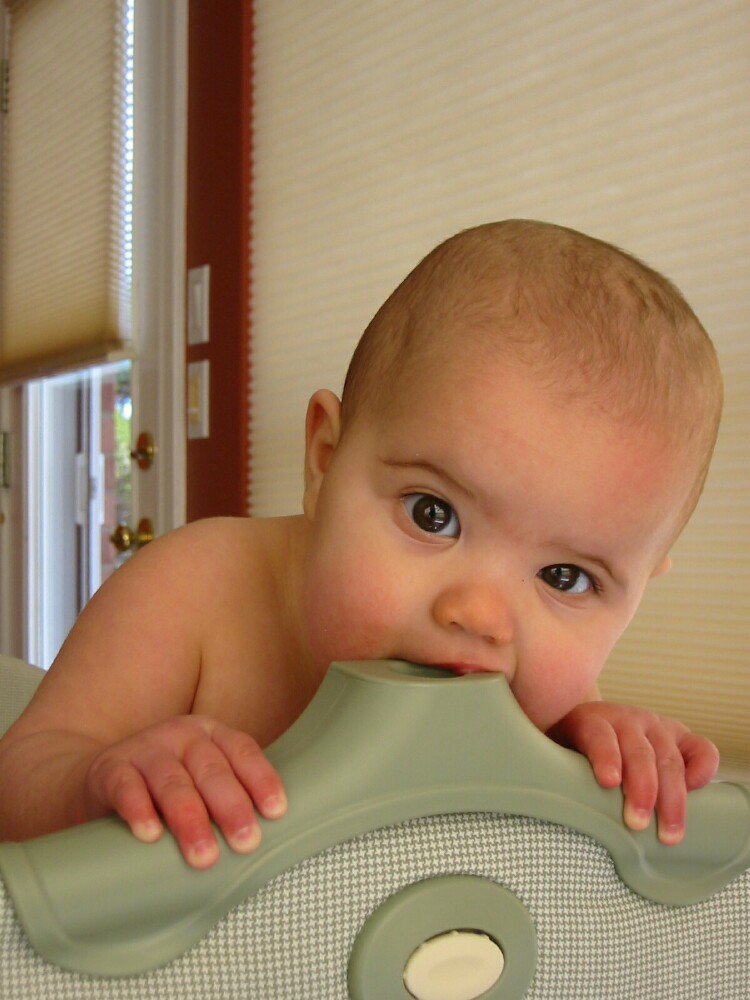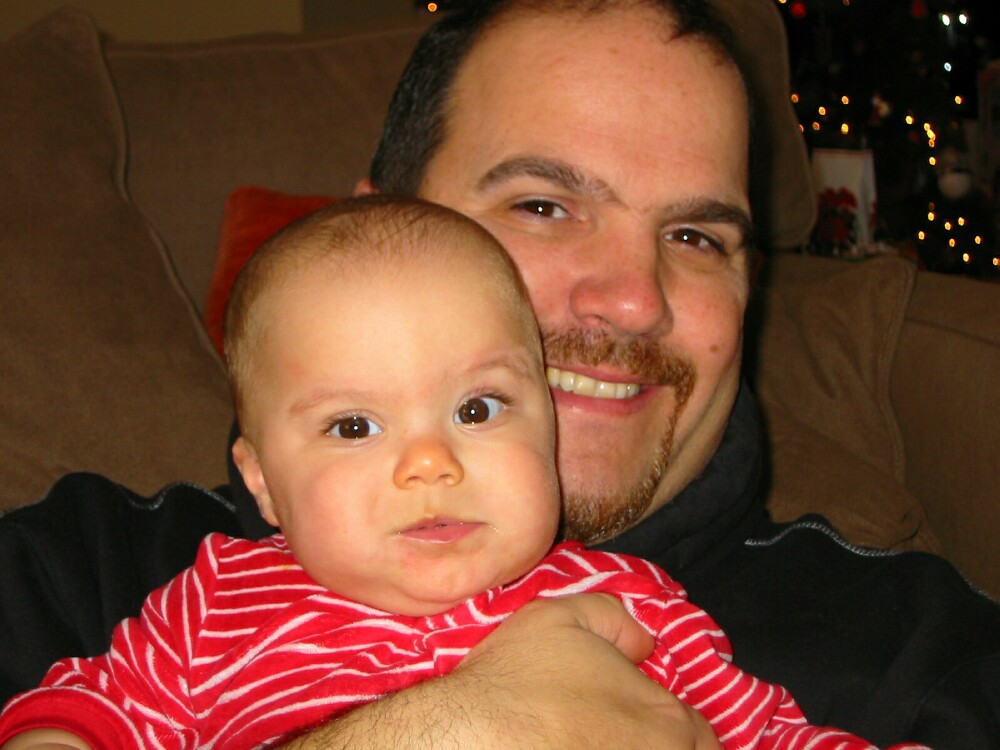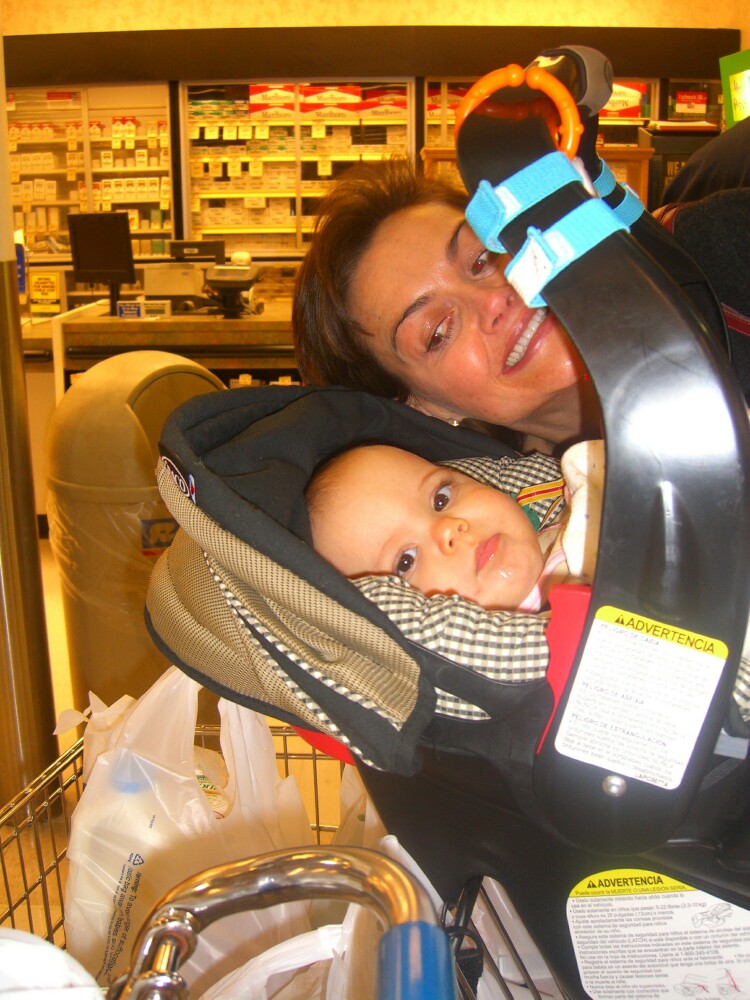 We're getting ready for our trip to Seattle for the girl's 1st birthday the first week of April.
It's our first attempt at air travel.....Oh boy...Stay tuned!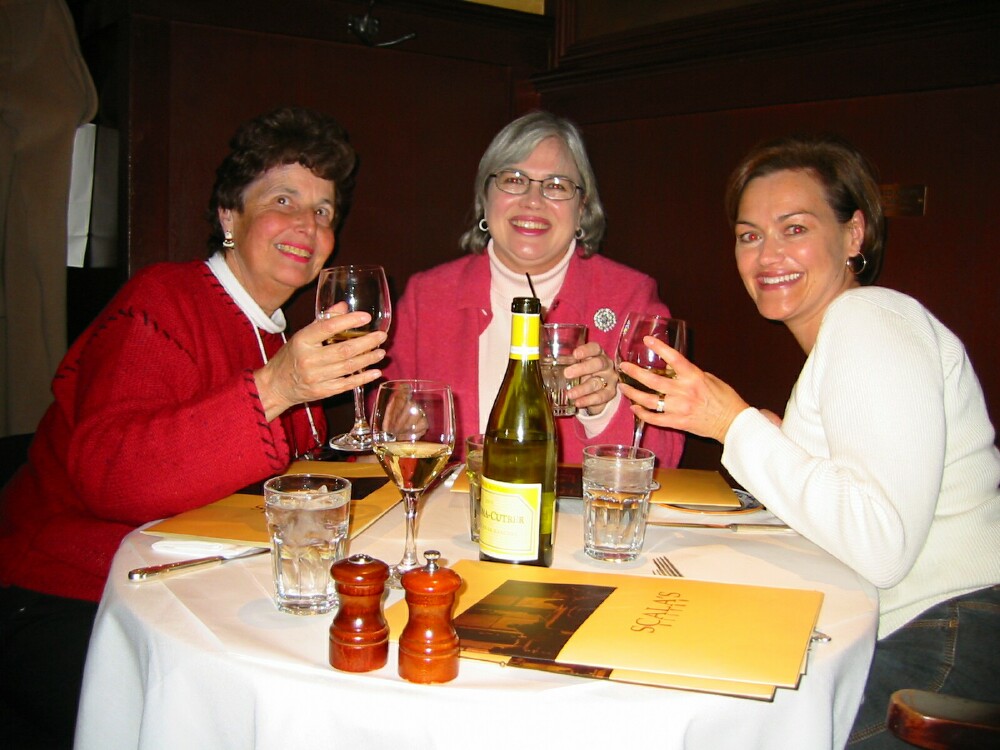 Lastly, Daddy sent Mommy packin' for a weekend with the girls in San Fran.
I heard the hotel was fabulous.



Graphics by
coolbabygraphics.com.